We turned to pet lifestyle expert and author Sandy Robins for some ways to make your dog's routine more environmentally friendly just in time for Earth Day. Even just changing one item in your pet's routine can make a major difference!
1
Feed only natural foods
Feeding your pet natural foods — including treats — is not only good for their health, says Robins, but it's great for Mother Nature as well. Natural foods contain proteins that come from sustainable, cruelty-free sources and are free of hormones. "Eating natural food has become a way of life and many feel their pets should eat the same quality food as they do," says Robins. We agree!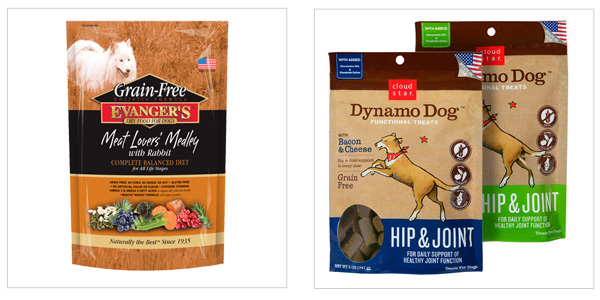 Our picks: Evanger's Grain-Free Meat Lover's Medley with Rabbit Dry Food (evangersdogfood.com, $43) and Cloud Star Dynamo Treats (cloudstar.com, $7)
2
Choose eco-friendly toys
Every dog needs toys, so make the smart choice by supplying your dog with toys that are made from recycled materials and sustainable fibers. They will be just as fun for your pet as the ones that are not. He won't know the difference, but you will!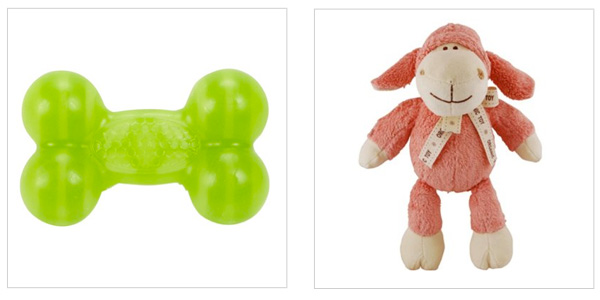 Our picks: JW Pet Megalast bone made of recyclable plastic (wag.com, $5) and Simplyfido Lolly Lamb made of organic cotton (Amazon.com, $12)
Did you know that a single plastic bag can take from 10 to 1,000 years to completely decompose? Don't add to the problem! Instead, Robins recommends utilizing "biodegradable poop bags like Bio Bags, which are made with GMO-Free corn and contain no Plyethylene." The fact is that all dogs poop, and while it's not fun picking it up, you can at least make an environmentally conscious decision when doing so.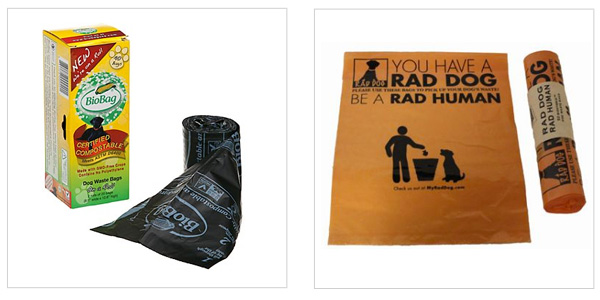 Our picks: BioBag USA 100-percent compostable waste bags (petco.com, $10) and Rad Dog Waste bags made with renewable plant starch (myraddog.com, $8)
4
All-natural grooming products and cleaners
When it comes to grooming supplies and other dog products like cleaning sprays, opt for brands that use plant-based ingredients that are safe for your family and your pet. Robins' pick is Pawganics and she says, "They make a full line of grooming and cleaning supplies that are natural, non-toxic and effective. The perfect solution to clean green!"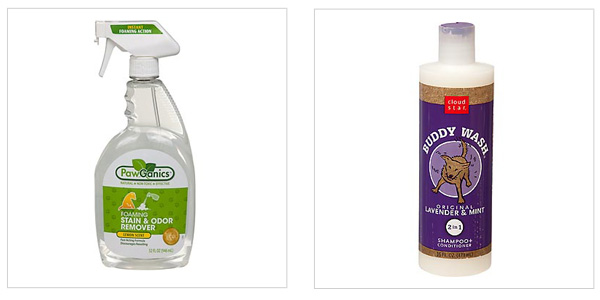 Our picks: PawGanics Pet Stain & Odor remover (petco.com, $10) and all-natural Cloud Star Buddy Wash shampoo (cloudstar.com, $10)
Ever consider the effect on the environment when your dog runs away? If your pet goes missing, the search eats up valuable environmental resources. From posting up paper flyers to putting gas in your car to go searching, the impact on the environment is clear. Make sure your pet is microchipped and wearing an ID tag with your contact info at all times.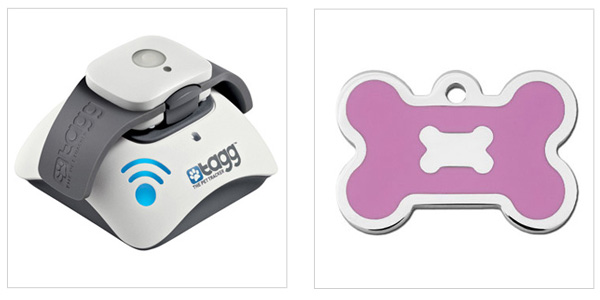 Our picks: Go even one step further with the Tagg — The Pet Tracker, which acts as a GPS for your dog! (pettracker.com, $100) and Quick-Tag Pet ID Tag (petco.com, $16)
Spay or neuter
Like Bob Barker always said on The Price Is Right, be responsible and spay or neuter your pet to control the pet population. While this isn't part of a daily routine, it is a routine procedure that will help keep unwanted animals from coming into the world. Unwanted animals put a strain on the environment and it's getting out of control with 70,000 puppies and kittens born every day in this country alone. Shelters are overcrowded and thousands upon thousands of animals are euthanized unnecessarily. What else? Spaying and neutering can eliminate the risk of certain cancers, as well as provide other health benefits for pets.
More on pets
The truth about animal communication
6 Innovative dog products you'll love
Find the best leash for your dog