Must-get pet gifts
Do you fall into the category of pet lover who views her pawed pals more like family members than furry companions who require a snuggle occasionally? I certainly do. My two dogs don't get to eat at the dinner table, but they do get the royal treatment when it comes to attention and love. If you can relate, then consider my top picks for pet gifts as you're making your holiday shopping list and checking it twice to make sure your family pets are included.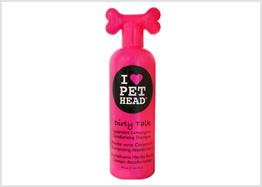 Pet Head Dirty Talk Deodorizing Shampoo
Let's face it: Our pawed pals can work up a stink, especially if they can't wait to get outside and roll in the nearest smelly spot in the yard. I love Pet Head's Dirty Talk Deodorizing Shampoo with its lovely speamint lemongrass scent and formula that actually neutralizes odors. This gentle shampoo, which is free of parabens and other chemicals, freshens your pup's coat and leaves it looking luscious. (PetHead.com, $10)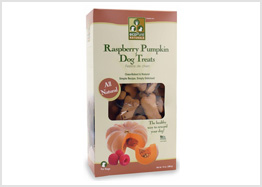 ecoPure Naturals Dog Treats
I strive for a healthy, clean diet, knowing that it gives me energy, reduces my risk of chronic disease, and boosts the health of my hair and skin. So, of course, I want the best for my cuddly canines. In addition to wholesome dog food, I give them ecoPure Naturals Dog Treats, which are made simply with few ingredients, free of artificial colors or preservatives, no added salt nor sugar, and available in four pup-pleasing flavors: Papaya Cranberry, Raspberry Pumpkin, Blueberry Pomegranate, and Apple Peanut Butter. (HealthyPets.com, $7)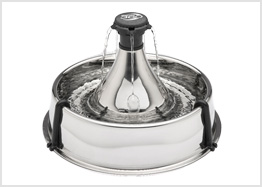 Drinkwell 360 Stainless Steel Pet Fountain
Whether you have a house full of felines or a single canine, this water fountain is a great alternative to the usual bowl. What I dig about the Drinkwell 360 Pet Fountain is its stylish design, hygiene-friendly stainless steel, and charcoal filter, which keeps water fresh. Multiple free-falling streams of water are not only enticing to pets but they also aerate the water with oxygen. The circular design allows pets to drink from any angle and its one-gallon size is especially fitting for homes with more than one furry critter. (PetSafe.net, $100)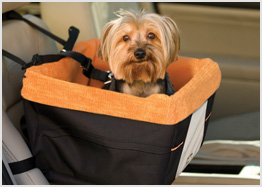 Kurgo Skybox Booster Seat
Being the proud owner of a pint-sized pomeranian and a giant great dane mix, it never fails that the little canine gets stomped on and smashed in the car. To solve the yelping dog hurts, the Kurgo Skybox Booster Seat elevates little dogs (or cats, if they ride well in a vehicle) into a safe space where they can relax and get a full view out the window. The Skybox holds up to 30 pounds, has a washable padded liner, and collapses easily when pets aren't in tow. (KurgoStore.com, $60)
Protex Pawz 1Z Coat with Built In Harness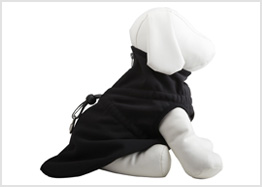 Living in Montana, the weather is uncomfortable for my canines for at least four months out of the year. The Protex 1Z is a warm, waterproof coat designed with the same materials as high-quality ski attire. What's even better, it comes with a built-in harness that fits with full-belly coverage and gives you one less thing to worry about when suiting up your pets to brave the cold. The coat comes in five sizes to accomodate most breeds of dogs. The smallest size can even fit a feline, if your cat is leash-trained.
(Wag.com, starting at $42)
More Editor's Picks