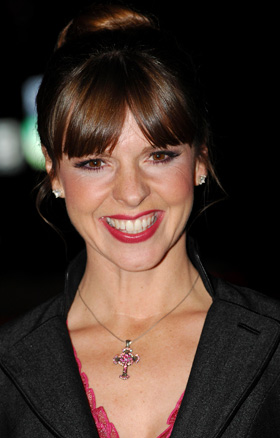 In this corner: Victoria Stilwell
Victoria Stilwell, star of Animal Planet's It's Me or the Dog, is a feisty Brit who prefers positive-reinforcement to dominance techniques. She uses treats or favorite toys as rewards for well-behaved pets. She coaches dogs into more positive behavior by rewarding them when they do as they're told. When they don't, there's no negative consequence (other than perhaps a firm scolding or a hand gesture). In fact, she's instructed some owners to actually ignore misbehaving pooches to avoid giving them the attention they're trying to get through the negative behavior.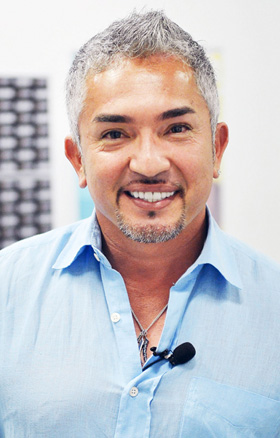 In this corner: Cesar Millan
Cesar Millan, on the other hand, uses a technique that takes advantage of theories of alpha-male dominance to establish himself and the owners as higher-ranking individuals in the pack. It makes sense, though a recent Time magazine article called "Dog Training and the Myth of Alpha-Male Dominance" does call his technique into question.
Millan uses dominance techniques like jabbing his finger into the dog or forcing a dog onto its back (forcing the dog to "admit" his dominant status) to correct behavior. To be clear, Millan doesn't abuse the animals. These are light jabs and flicks intended to cast him (and the owner) as the alpha of the pack. He considers himself a dog psychologist, rather than a trainer.
Taking off the gloves
While no one's arguing the results of either celebrity trainer, the debate among experts is about the validity of the science behind their techniques. Many experts believe that the science that Millan's techniques are based on is outdated and could do more harm than good by making dogs insecure, rather than really calming them down.
But dogs, at the end of the day, are dogs. Should we be trying to communicate with them on their level, as Millan does? After all, we're supposedly a species with superior intelligence. Do we need to just make ourselves a leader? Or do we need our animals to know we're the alpha?
Tell us
What do you think? Would you hire Stilwell or Millan? Tell us in the comments section below.
More on dog training
How to stop your puppy from chewing and more
How to train your dog
New puppy: Including the kids in puppy training
Photo credits: Apega/WENN.com, Johnny Louis/WENN.com