Perfect Puppy Presents!
For a pet lover, few things in life are more exciting than getting a brand new bouncing fur baby. But where do you start when it comes to shopping for your new bundle of joy? We have all the holiday gift ideas and new puppy must-haves that will make your first year that much more memorable. Here are our holiday gift ideas for the new puppy owner.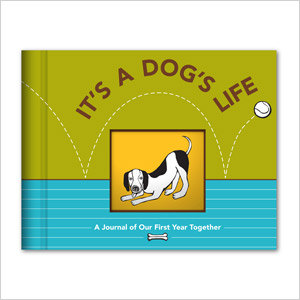 It's a Dog's Life journal
Your new puppy's first year will fly by, so why not keep those memories all in one place with It's a Dog's Life: A Journal of Our First Year Together. This hardcover, full-color organizer, which doubles as a keepsake after the first year is over, stores pictures, notes, milestones and more with a bit of humor along the way. This unique gift is a must-have for all new puppy owners and will help them to remember their pup fondly for years to come. (Knock Knock, $20)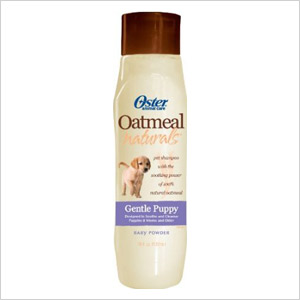 Oster Oatmeal Naturals Gentle Puppy shampoo
When it is time to give your little one a bath, reach for a bottle of Oster Oatmeal Naturals Gentle Puppy shampoo to get him all shiny and new again. Biodegradable, pH balanced and 100 percent dye-free, this is one shampoo that will wash all the dirties away without leaving a greasy residue. (Amazon, $9)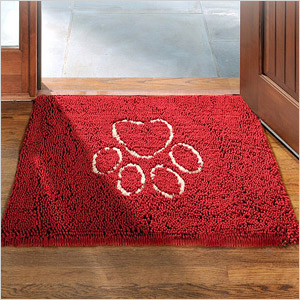 Dirty Dog door mat
Dirty puppy paws traipsing across a freshly washed kitchen floor is enough to make even the sanest puppy owner go mad — so clean those paws before they become a problem on the Dirty Dog Door Mat. Made of soft microfiber and able to soak up seven times its weight in water and mud, this mat will help your pup's paws stay clean, which means you'll have clean floors this holiday season and beyond. (Frontgate, $30)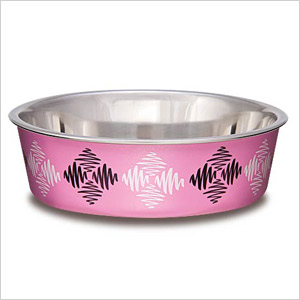 Bella bowls
Many puppies are enthusiastic eaters, so to keep the food and water bowls from moving across the kitchen during mealtime, pick up a pair of Bella Bowls. Known for their removable rubber bases that keep the bowls put, Bella Bowls come in all kinds of fun colors and are a mealtime must for new puppies. Bella Bowls are also available at HomeGoods. (PetSmart, $8)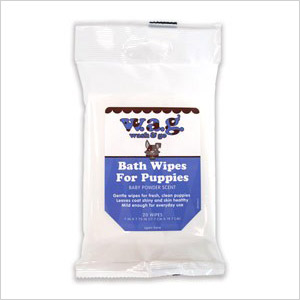 W.A.G. bath wipes for puppies
Puppies are notorious for getting into all kinds of dirty trouble, so keep your pup clean with W.A.G. Bath Wipes For Puppies. Ideal for keeping on your counter or in your purse and safe for everyday use, these wipes are a practical gift for the new puppy owner and will soon become your go-to when the little one is full of mud and other messes. (LA Fresh, $5)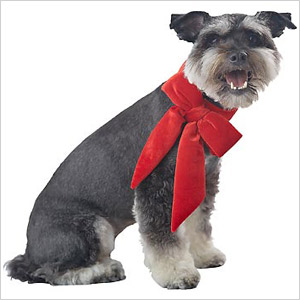 Holiday red velvet bow collar
Every holiday puppy needs a festive bow, so why not pick up this holiday red velvet bow collar from Petco. Whether your pup has special parties to attend during the holidays or just likes to help decorate wherever he goes, he's sure to get some extra belly rubs with this holiday collar that's hard to resist. For necks of all sizes and with adjustable Velcro, this is one holiday pet accessory that's too cute to pass up. (Petco, $9)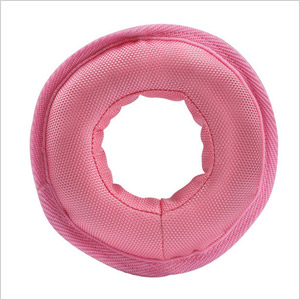 Toughstructables puppy teething ring
Teething rings aren't just for human babies! Keep your new fur baby out of trouble with this Toughstructables Puppy Teething Ring by Zanies made especially for puppies. Made of extra-strong nylon and complete with a squeaker, this is one toy that your pup won't want to outgrow. (PupLife, $8)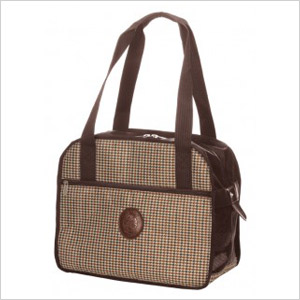 Sherpa Tote Around Town pet carrier
Planning to travel this holiday season? Keep your puppy close when you're on the go with this perfectly pink Tote Around Town Pet Carrier by Sherpa. It works well for puppies with its machine-washable faux lambskin liner and side mesh ventilation so the furry traveler can keep an eye on where he's going. Able to accommodate pets up to 15 pounds (and in other color options), this beautiful pet carrier might just make all the other pups jealous. (Republic of Paws, $50)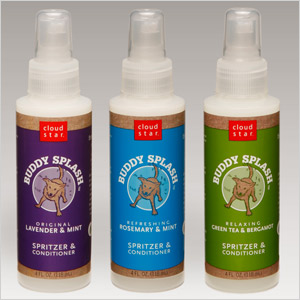 Cloud Star Buddy Splash dog spritzer
Any puppy owner knows that our little fur children can get a bit stinky in between baths. For a quick freshening up, pick up a bottle or two of Cloud Star Buddy Splash. Available in three fresh scents that are sure to please even the pickiest of fur moms, these spritzes will get your puppy smelling fresh and ready for his close up — er, close sniff. Suitable for deodorizing bedding as well. (CloudStar, $6)
Looking for more new puppy gift ideas? Stop by your local HomeGoods for more pet finds!
More on pet gift ideas
Pretty collars for pampered pets
Fabulous feline gift ideas
5 Woof worthy pet gifts

More From SheKnows Explorer