Get Your Furry
Fix For The Day
If you're a pet lover, your browser probably has a fair share of bookmarked pet blogs that you visit on a regular basis. But if your reading repertoire needs a refresh when it comes to all things furry, here are our top pet bloggers you should follow for tips, health info, giveaways and to be in the know about all things pet.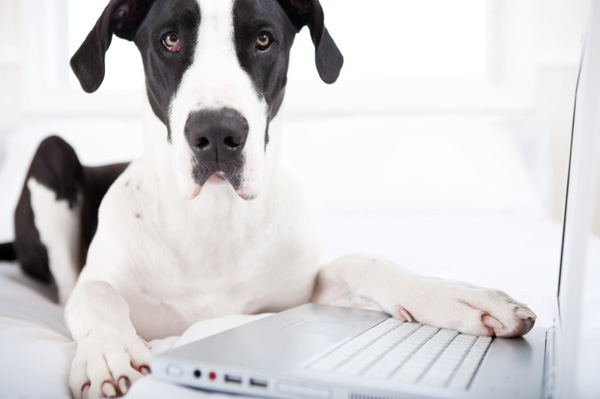 Whether you're in search of information on pet health, humor, product reviews, giveaways or something else, we've got you covered with our top picks (in no particular order) for some of the best pet blogs around!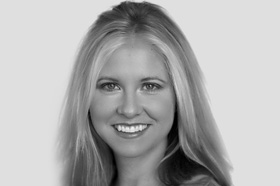 Dr. Jessica Vogelsang, or Dr. V for short, is the pet lifestyle expert and veterinarian behind the super popular pet blog Pawcurious. The educational blog, launched in 2009, covers pet health, cooking, healthy living and more and will answer all of your burning questions on pet care and make you laugh in the process. As one of the pet community's favorites, Pawcurious has the perfect mix of funny and serious topics to keep even the most knowledgeable pet lover busy for hours.
Favorite posts: Yummy holiday doggie treats and the Ask Dr. V column get two paws up!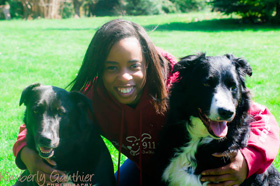 In search of a great all-around dog blog? Look no further than Keep The Tail Wagging. Started by fur mom Kimberly Gauthier in January 2012, Keep The Tail Wagging is a fast-growing online magazine for dog lovers. The engaging and informative blog touches on all things dog, including health, training tips, nutrition and a whole lot more. After checking out the site, it's easy to see why Keep The Tail Wagging is doing so well. The content is fresh, and you can't help but subscribe to this well-done dog blog.
Favorite posts: Read this to find out what to do when someone kicks your dog! And how to save money on pet care!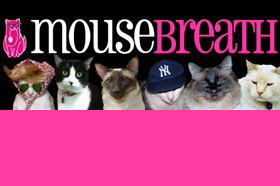 If cats are more your style, you should click on over to Mousebreath for your daily dose of feline topics. With the purr-fect blend of columns, entertainment and everything you need to know about cats, this lifestyle magazine is by cats and for cats and cat lovers. From eco-friendly cat topics to arts and crafts to humor, it's everything a top-notch cat blog should be. And the title makes me laugh!
Favorite posts: Have fun with these pinup girl cats and find out why your cat is overweight!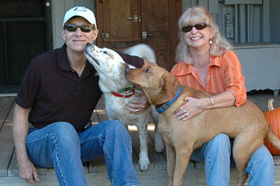 DogTipper is run by John Bigley and Paris Permenter, a husband-and-wife team who knows a thing or two about having a successful pet blog. With more than 7,000 pages of rich content, DogTipper focuses on saving money and saving dogs in addition to dog tips, news, giveaways, product reviews and much more. It's clear the dog-loving duo takes pride in what they do by providing one of a kind information, and for that, DogTipper is one blog that should make your reading list and stay there.
Favorite posts: We like their dog safety tips and the focus on rescue with Dog of the Day!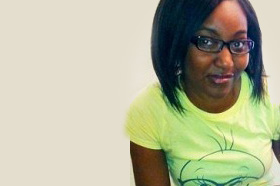 Come Wag Along is a fun lifestyle/dog blog whose main focus is Simba, the adorable miniature schnauzer who you can't help but love. Along with Simba, readers learn all about dog fashion, tips and other fun happenings in the dog world. With a little bit of everything when it comes to dogs, Come Wag Along is one dog blog you should read to stay on top of what's going on in dog land.
Favorite posts: Stay up to date on dog fashion with Fashion Friday and learn all about dog teeth!
More on pets
Pet travel carriers for pets on the move
Pinterest for pets
Top dating sites for pet lovers