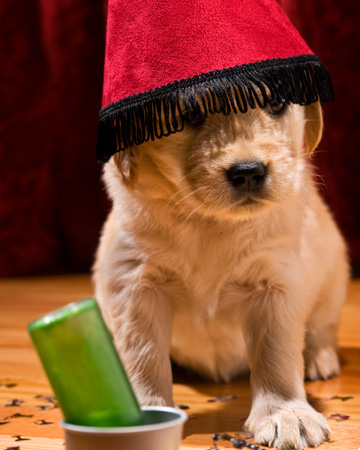 Booze hound
Yet another reason to include your best friend in a timeless pastime, Happy Hour. What sounds better after a long hard day at work than an ice cold beer or a glass of fine wine? Only being able to sit back, relax and enjoy the fruits of your labor alongside your trusty four-legged pal. Pop open a bottle of any of these nonalcoholic, pet-approved cocktails and treat your pet to a round.
Not a beer or wine fan?
If your life is less drinking and more doing, then Fido's gonna need to catch up. Petrol fuel for dogs is the vitamin water of the canine world. This drinkable treat is 100 percent natural and filled with essential nutrients and vitamins your pup will thank you for. Worried about Fido staying fully hydrated after a long jog? Petrol claims that pets prefer it 4-to-1 over water, ensuring your pooch will run freely to his beverage dish.
More on pet fun
How to throw a party for pooches
Pinterest for pets
3 Fun fall activities for pets