(page 4 of 4)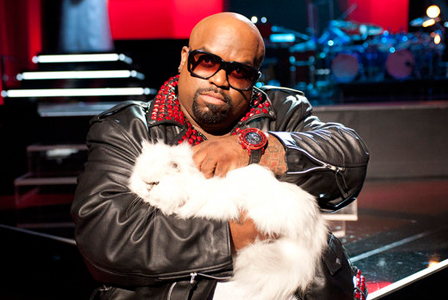 We all think we have the cutest dog or cat (or even iguana if that's your thing) in the world. Celebrities are no different. They love their fur babies, too! Check out these 10 celebs who love their four-legged (or no-legged) friends.
Love your pet
as much as they do?
CeeLo Green and Purrfect
While he's come under fire recently for his ownership of an endangered Moluccan cockatoo, no one can deny CeeLo Green has a soft spot for animals. The Voice coach/judge made headlines during season two of NBC's hit voice competition while stroking a fluffy white cat, Purrfect, during his interviews. Purrfect, who has her own Twitter account, landed an endorsement deal with Del Monte with a little help from her talented papa. The pair's remix of the Meow Mix jingle is available on the company's website. For every download, a pound of cat food will be donated to Pets are Wonderful Support.
More famous pets
Giant George chats with SheKnows
White House pets
World's most expensive pets
Photo credit: Lewis Jacobs/NBC Universal