It made national news when Charla Nash was viciously attacked by a 200-pound pet chimpanzee named Travis in February 2009, leaving her with life-long scars. Chimpanzees have been known to be peaceful creatures, but like any other animal that comes from the wild, they can act on their natural instincts without warning, with devastating consequences.
In Pasco County, Florida, a pet monkey was spotted jumping out of his owner's car at a gas station and escaping into nearby woods. In Topeka, Kansas, a zebra was spotted along an interstate.
These incidents are becoming more frequent and have sparked debates, raising the ethical question of whether exotic animals should have a place in modern society outside of zoos. Because of this, a number of states are beginning to pass legislation making it illegal to own exotic animals as pets.
Obviously, zebras and chimps are not the ideal choice for people who just want a small, unusual household pet. You might want to consider exotic pets that are more common, yet unique and non-threatening. Here are a few options that are just as cool but much safer.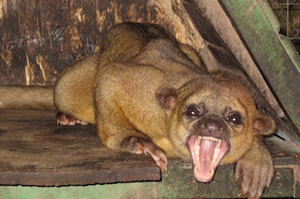 Kinkajous
Kinkajous originate from the rainforest and are listed as "lower risk" by the International Union for Conservation of Nature (IUCN). These cute little critters are naturally very affectionate and friendly, which make them particularly popular among exotic pet aficionados.
Kinkajous do have sharp teeth that are designed to eat meat, but they also enjoy eating plenty of other common, everyday foods such as eggs, bananas, marshmallows and cereal. We should mention that kinkajous are nocturnal and tend to make a lot of noise after the sun sets. If you like your peace and quiet at night, you may want to think twice about owning this cutie.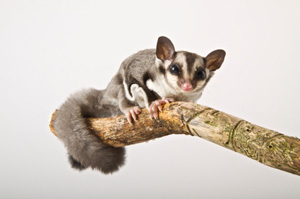 Sugar gliders
These creatures are listed as non-threatening by the IUCN. Sugar gliders are marsupials, and like most marsupials, they originate from Australia. These little critters only weigh around five ounces, but despite their small size, they are sociable and love interacting with humans. These exotic animals are nocturnal and want most of their owner's attention at night.
Nutritionists don't agree on the types of foods that sugar gliders should be fed, though they all agree that their diets should be high in protein and include a healthy dose of insects. In addition, sugar gliders suck their nutrients from their food, which means they make a mess when they spit out what they don't eat. If you don't like insects or a mess, this isn't the right fit for you.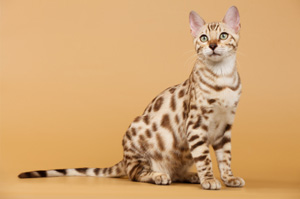 Bengal cats
The Bengal cat is not related to the Bengal tiger in any way. Rather, they are hybrid felines that are the result of cross-breeding between a domestic house cats and exotic cats. Regardless of the cats' large size, most owners of Bengal cats have very few problems with them other than those typically associated with owning a cat, such as the tendency to claw and tear at furniture. While this is the closest you might get to owning an exotic tiger, they can run you a pretty penny.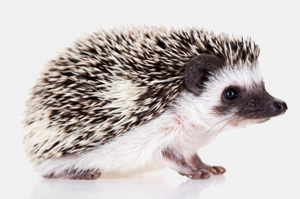 Hedgehogs
Hedgehogs are generally low-maintenance and can be very gentle and social animals. Most hedgehogs eat insects, but you can buy hedgehog mixes at local pet stores that are specially formulated for them, then supplement their diet with insects, like crickets, as treats. They need to be handled often while they're young to adjust to humans.
A few things to consider when purchasing an exotic pet
Safety should always be a priority when you are looking to buy an exotic pet -- as in your safety first.
Living conditions and accommodations for these animals are important. As with any animal, you have to remember to properly feed them and make sure your local vet clinic will treat these kinds of animals, especially in case of an emergency.
State laws vary when it comes to exotic animals. In some states, you cannot purchase certain animals. Always check you state laws on exotic animals.
More unique pets
World's most expensive pets
White House pets
TV's most famous pets