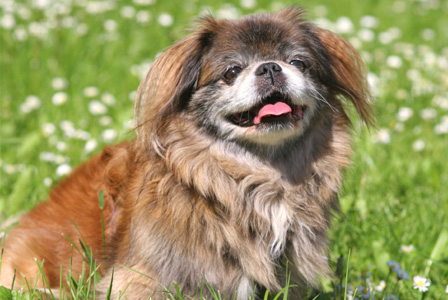 Malachy, the Pekingese crowned title-holder of the Westminster Kennel Club dog show proves big winners come in all shapes and sizes. The reigning champion has victory down to a science with 115 best-in-show titles to date.
All you need to know about the breed
Away from the main stage, this tiny and determined breed makes an excellent companion. Before you bring home your very own top dog, find out everything you need to know about the breed.
Characteristics
Bred for greatness, Pekingese have often been called "lion dog" for their close likeness to the petite Chinese guard dogs of long ago and, of course, their larger-than-life hair. Despite their petite stature, Pekes tend to have an immense sense of self. Weighing between 7 and 14 pounds with an average height between 6 and 9 inches, these compact companions don't let size define their limits. Stubborn and demanding, the Pekingese is in a league of its own.
Grooming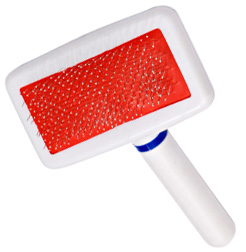 If you're going for the best-in-show look, be ready to spend a lot of time and money on grooming. Pekes' long locks need to be brushed on a regular basis to prevent matting, particularly the long and coarse top coat. Their squished faces also require care and cleaning between facial skin folds and eye areas with a soft, moist cloth to prevent infection. Some owners may choose to opt for a puppy cut to ease grooming responsibilities.
Training

When it comes to training, the Pekingese have let royal dignity go to their heads. This highly intelligent breed can catch on to basic training with ease -- the question is whether they want to or not. Because Pekes tend to do things on their own terms, so training takes patience and practice. As with all breeds, training during the early life stages is highly recommended.
Health
As a brachycephalic animal, the true term for flat-faced breeds, Pekingese often suffer from health concerns that could become serious if not treated correctly. Among major health concerns, Pekes are prone to stenotic nares, a syndrome that causes difficulty breathing and skin-fold dermatitis. Having a healthy and hearty Pekingese is completely possible, with daily care and awareness.
Best fit
This friendly, loving and tiny breed makes a perfect fit for an apartment lifestyle. Pekingese require only moderate exercise and are perfectly happy playing indoor games. Due to their strong personalities, some Pekes may not do well with small children as they thoroughly enjoy being the center of attention. This breed also does not do well in warm climates and shouldn't be outdoors for extended periods of time. Potential owners should also be warned: Pekingese are known to snore.
More Meet the Breeds
Meet the breed: Chihuahuas
Meet the Breed: Bulldogs
Meet the Breed: Pomeranians
More From SheKnows Explorer