Adkins Crowns Pet-Friendly Winner
Trace Adkins kicked off the Country Music Association Awards week by crowning the winner of the Waggin' Train Tail Waggin' Jingle Contest. And the winner is...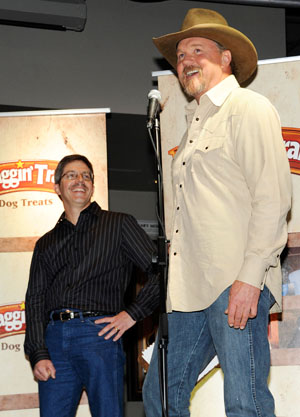 How would you react if you had a chance to perform a jingle you wrote in front of country superstar Trace Adkins? Yeah, most of us would be pretty nervous. Not Dewey Longuski of Mason, Mich.
Longuski was crowned the winner of Waggin' Train's Tail Waggin' Jingle contest on Tuesday in Nashville – judged by Adkins. The contest asked dog owners to write and perform an original jingle for the brand describing how they enjoy a "tail waggin' good time" with their dogs. Five finalists were voted in by the brand's fans and flown to Nashville for the final round.
Adkins told SheKnows immediately afterward that it was difficult to pick a winner because they were all great. However, Longuski was the clear winner for the "Honkey Tonk Badonkadonk" singer.
"Everyone of them sold it," Adkins told us. "None of them seemed to be nervous or at least too nervous. I thought Dewey took the exact approach I thought was good for Waggin Train."
"He sang it like an old-time Western song… like Gene Autry," Adkins added. "It was perfect."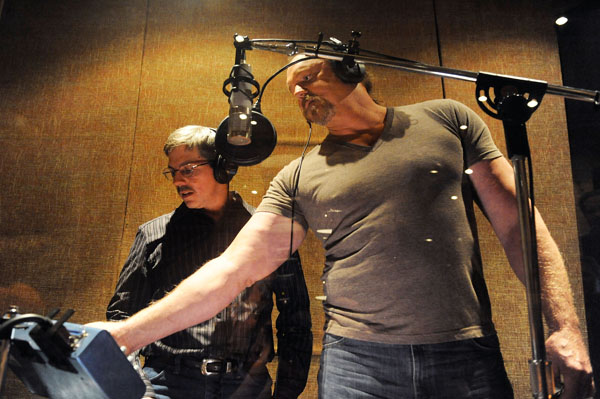 Longuski didn't have long to let his win soak in – he was immediately whisked away to a Nashville recording studio to record his jingle with Adkins as the producer. The jingle winner also received an autographed CD of his jingle that might find a home on the Waggin' Train website and Facebook page.
"It's a big treat to get to do this," Adkins said. "I hope he's not nervous. I don't think he will be."
"And if he is, we'll take all the time he needs to get this done."