Trip Planning
With Your Pet
You spend so much time away from your pet during the week that it's only natural to want to spend your weekend with him. Unfortunately, weekend activities aren't always pet friendly. Learn how to plan the perfect pet-friendly weekend adventure with these simple ideas.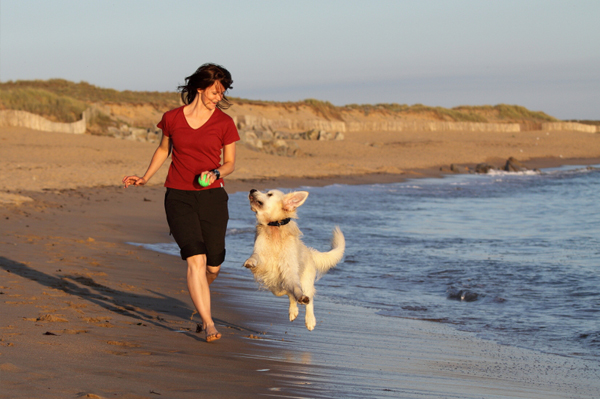 A casual road trip
If you've ever taken a road trip with your pet, you probably realized pretty quickly that it's not as simple as it sounds. Not only do you have to make frequent potty breaks, you also have to figure out where you can eat and sleep without leaving your pet in the car. Luckily, services such as Go Pet Friendly's Road Trip Planner and the website BringFido help take the headache out of the process. They'll show you dog parks, hotels, restaurants, stores and attractions along your road trip route that allow you to bring your pet.
Beach trips
Not every pet owner is as responsible as you, and unfortunately, that means that dogs aren't allowed at all beaches. If you're looking forward to seeing your pup run along the shoreline and jump through the waves, check out DogFriendly.com's Beach Guide. In addition to the well known Golden Gate National Recreation Area and Dog Beach in San Diego, you'll also find on- and off-leash parks along every U.S. and Canadian coastline.
Dog-friendly weekend getaways
Outdoor adventurers should check out Dog Paddling Adventures, a company based in Canada that plans and executes special trips specifically for pet owners and their dogs. You can take a weekend canoe trip during the summer months or hit the snow during the winter for a snowshoeing or cross-country ski trip. Not sure you're up for that type of adventure? You can find pet-friendly cabins, bed and breakfasts, and campgrounds throughout the United States on the CampingPet Adventure Club website.
A more cultured experience
When all you want to do is sit down for a nice meal with friends without leaving your dog at home, look no further than some of the top pet-friendly eateries in the country. You can dine with your pet and still expect great food and service from The Dog Bar in Charlotte, North Carolina; Louie's Backyard in Key West Florida; the Lucky Lab Brewery in Portland, Oregon; and Cornelia Street Café in New York City.
If you're planning a trip to Washington state, consider making a stop at Dunham Cellars, a dog- and pet-friendly winery in Walla Walla. Not only can your pet enjoy the tour and tasting with you, you're also likely to try wines named after four-legged friends.
More dog-friendly travel tips
12 Tips for dog-friendly holidays
Top 10 dog-friendly cities
Pet travel