I Love You But, Achoo!
You wouldn't disown a family member over allergies, but many families forego their puppy parenting dreams to keep the family allergy free. Not all dog breeds trigger watery eyes and sneezes, however: Some shed less, have less dander or don't have any fur at all! We found the top 10 best -- and cutest -- dog breeds for a family with an allergy problem.
(page 2 of 10)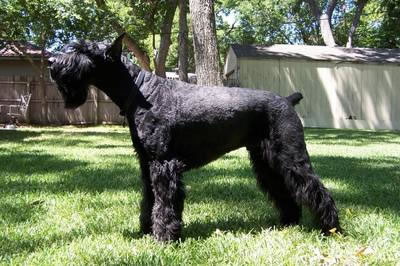 9. Schnauzer
These shed-less pups are great for the owner who loves to be the center of attention -- or the kid who loves playing "Follow the Leader." The schnauzer loves his owners so much that he won't let them out of his sight, so expect to have a buddy by your side at all times. He does need a firm hand, though, to balance his stubborn, energetic and protective temper. Schnauzers come in three sizes: Standard, giant and miniature.
Next: No yard? No problem