Cha-Ching!
Most people consider themselves animal lovers to some degree. Some people are dog lovers; some are crazy for cats. Some folks even prefer snakes. But how much would you pay for a precious pet? Here, we share with you some of the most expensive pets in the world. Do yourself a favor: Visit the local shelter, rescue a pet and save yourself a lot of dough!
(page 4 of 8)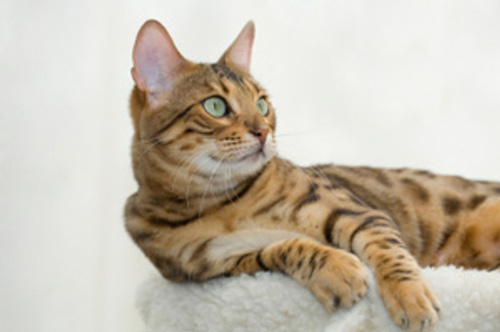 Fabulous feline
BREED: Bengal Cat
TICKET PRICE: $42,000
Back in 1998, a resident of London, England, and an apparent cat lover made history when she purchased a second-generation Bengal cat for £25,320. The purchase took Guinness' number-one spot for the most expensive cat breed ever purchased. Bengals, which are recognized by the International Cat Association as a pedigree of cat, generally cost somewhere between $1,000 and $4,000.