To The Dogs!
This world really has gone to the dogs! People treat their four-legged companions more like family members than ever before, pampering them beyond belief. Who better to spoil their pets than celebrities who seem to have endless piles of cash? Here we present some of Hollywood's most famous pet owners and the pets that they spoil rotten!
(page 7 of 7)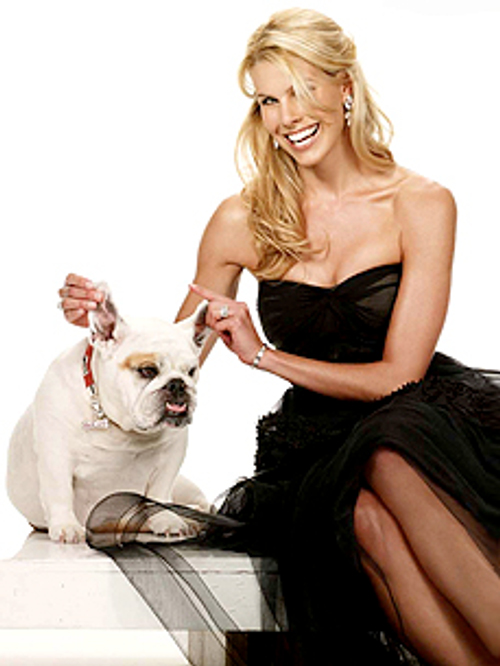 Bianca
Owner: Beth Ostrosky Stern
Beth Ostrosky Stern's bulldog Bianca is such a beloved part of her owner's life that she was actually a participant in Beth and Howard Stern's wedding in New York last October. According to Beth, Bianca is a high-maintenance dog that is "queen of the house." Using her "celebrity status" as Howard Stern's wife for a good cause, Beth is a spokeswoman for the North Shore Animal League and works relentlessly to raise money to aid animal rescue.