To The Dogs!
This world really has gone to the dogs! People treat their four-legged companions more like family members than ever before, pampering them beyond belief. Who better to spoil their pets than celebrities who seem to have endless piles of cash? Here we present some of Hollywood's most famous pet owners and the pets that they spoil rotten!
(page 5 of 7)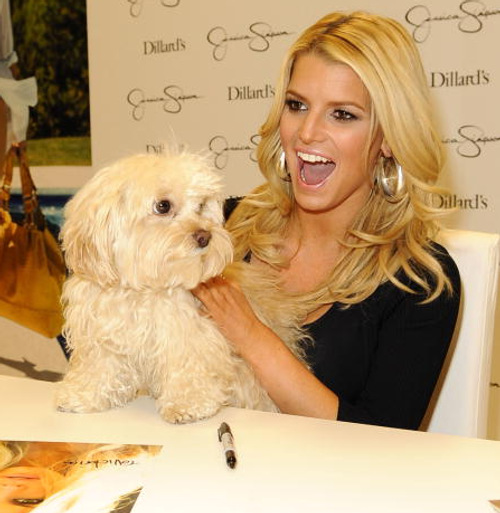 Daisy
Owner: Jessica Simpson
When it comes to her dog Daisy, Jessica Simpson makes sure the pooch lives, travels and dines in style. She has brought her beloved Daisy on stage with her at concerts, totes her around in a couture dog carrier, and at a recent stay at W Hotel in Scottsdale, Jess made sure that Daisy didn't just get a doggie bag for dinner. She asked the kitchen employees to create a specialty dish just for her beloved pooch!