Pet-Friendly Hotels
Wouldn't it be nice to bring your furry friends along on your road trips? Now you can, thanks to these pet-friendly hotels and resorts across the United States.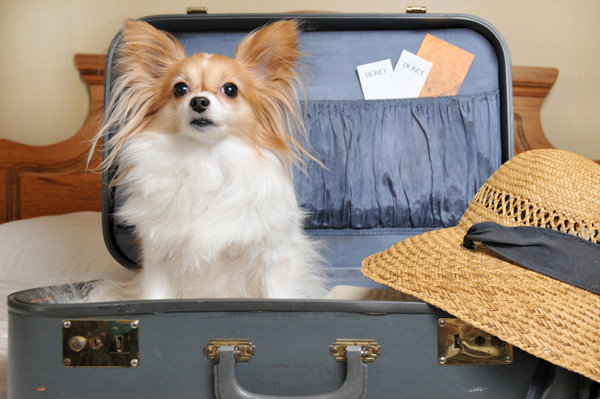 Mt. Baker Lodging Inc.
Mt. Baker, Washington
Just north of Seattle, this relaxing, outdoorsy resort comes with fully equipped cabins, cottages and chalets and offers luxury rentals specifically for people with pets. Once there, you're free to bring your dog or cat with you on a long day of hiking, fishing, hunting or snowshoeing (in the winter, of course). The only problem? Because most cabins come equipped with a hot tub, gameroom and fireplace, you and your pet may never want to leave.  For more information, visit: www.mtbakerlodging.com
Sedona Rouge Hotel & Spa
Sedona, Arizona
This luxury four-diamond resort is the perfect place to visit when you and your pooch need a little pampering. Their "Rouge and Pooch" package comes with two-night accommodation in a deluxe room. Upon arrival, your little one will receive a haute poochie bed, doggie mats and a special squeaky toy, as well as a delicious bag of treats. For more information, visit: www.sedonarouge.com
Crowne Plaza Times Square
New York (Manhattan), New York
Start spreading the news: Pets are welcome in Manhattan hotels! While some shun pooches traveling with their owners, the Crowne Plaza, with incredible views of Times Square, is completely pet friendly. All you have to do is call in advance. The friendly hotel staff will even help you plan a pet-friendly tour of the Big Apple! For more information, visit: www.cpmanhattantimessquare.com  
Hotel Montelone
New Orleans, Louisiana
Isn't it nice when your pet gets treated like the fabulous creatures they are? At this hotel in the once-again-booming French Quarter, your pet gets the special treatment with a welcome mat, bowl and treats. A brochure even details the pet-friendly restaurants and hot spots around the city. For more information, visit: www.hotelmonteleone.com
InterContinental The Clement Monterey
Monterey, California
With spectacular views of the ocean and close proximity to the world-renowned Monterey Bay Aquarium, this picturesque hotel in sunny California is a must-stop spot for any avid traveler. That includes those traveling with their furry friends. Call ahead, and the hotel will arrange special pet-friendly accommodations for you and your little one (in one of their nine upscale rooms), complete with trail views and oversized balconies. For more information, visit: www.ichotelsgroup.com
WOOF Cottages
Nantucket, Massachusetts
Want to go cottaging, but worried about bringing your favorite feline or pooch with you? It's no problem at WOOF Cottage. Part of Nantucket Island Resort's Cottage and Lofts at the Boat Basin, the resort offers 11 pet-friendly lodges for you and your family to lounge around in. The cottages are even stocked with all you need to care for your pet, including treats, toys, fluffy beds, personalized pet tags and sunscreen. What's more, 10 percent of your room fee goes to the Nantucket MSPCA. For more information, visit http://www.thecottagesnantucket.com/pet/.
More pet-friendly travel tips