Holiday Treats
For The Hounds
Lavishing attention, gifts and toys on dogs is nothing new to me. Growing up in a home where the dog was our baby, my sister and I have been giving Bailey birthday and Christmas gifts for as long as I can remember. Faux fur-lined jackets. Turtlenecks. Pink studded collars. Matching leashes. You name it, we probably bought it. Unfortunately, my parents didn't see the need to dress dear Bailey up every time they took her out, so many of our gifts went unused, unless we were visiting and dressed her up ourselves.
(page 4 of 4)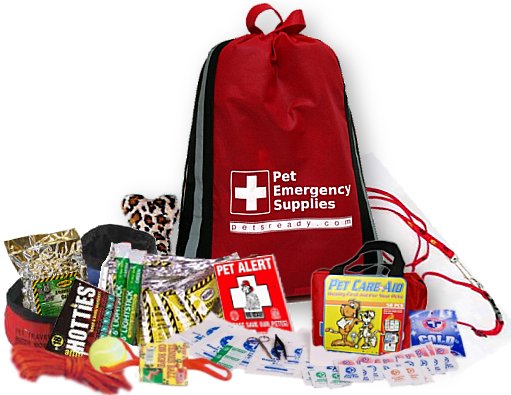 4. Pet disaster kit
Living in San Francisco, I think about this a lot. I've put together my own rudimentary pet disaster kit, but I would feel so much better knowing I had one that was fully assembled and designed for strictly this purpose. The Red Cross provides pet disaster kits that include food, water, travel bowls, first aid kids, and much, much more to give yourself peace of mind! This is what I'm asking for this Christmas! See what pet disaster kits would be best and efficient for your family at petsready.com! You can choose among a variety of kits for cats, dogs, and even build your own.
Get more Dog-friendly tips!