Top Dogs That
Don't Shed
From hairless canines to snuggly pups with full coats, here is a cuddly roundup of dogs that don't shed.
1
West Highland White Terrier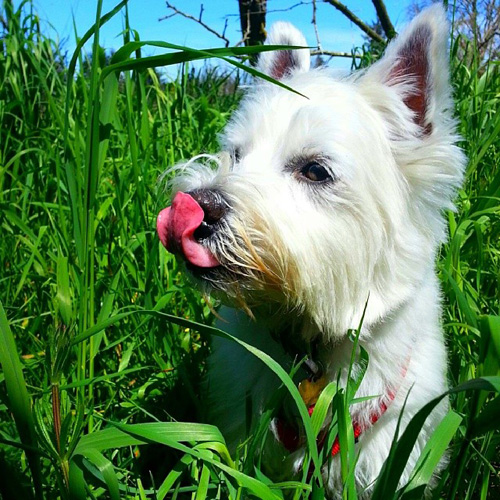 Photo credit: kelllbelll24 via Instagram
The Westie is a small sturdy dog that craves a daily walk but doesn't require excessive grooming. This entertaining pet sheds little to no hair and is easy to groom.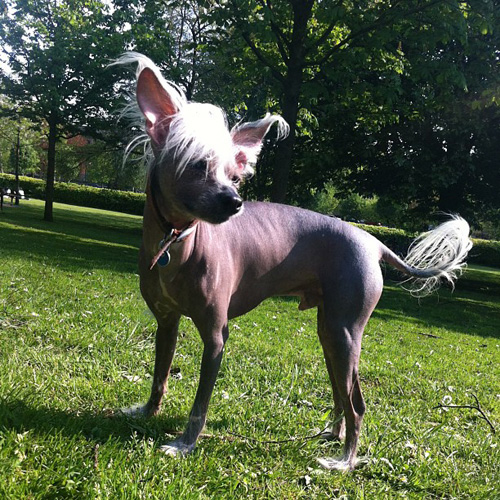 Photo credit: dog_tanion via Instagram
Though some may think this mostly hairless canine isn't a beautiful sight to behold, we think its shed-free coat (as in no fur except for tufts on its feet, head and tail) and gentle nature make it quite charming.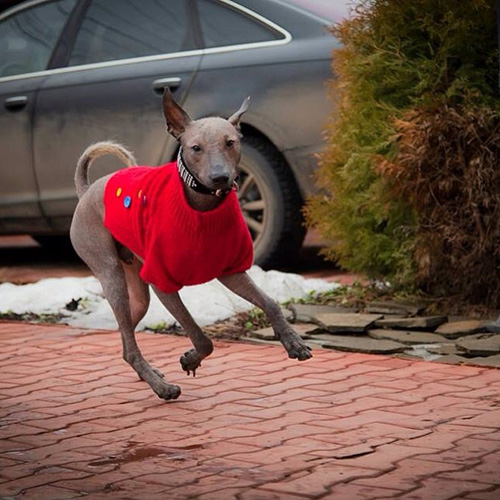 Photo credit: valeri_k via Instagram
Another hairless canine, the Xolo may not shed, but its delicate skin does require sunscreen in the summer, warm clothing in the winter and cushioned bedding in the house. To keep this exotic-looking pup's skin healthy, you can also massage it with oil or moisturizer (he won't complain).
4
American Hairless Terrier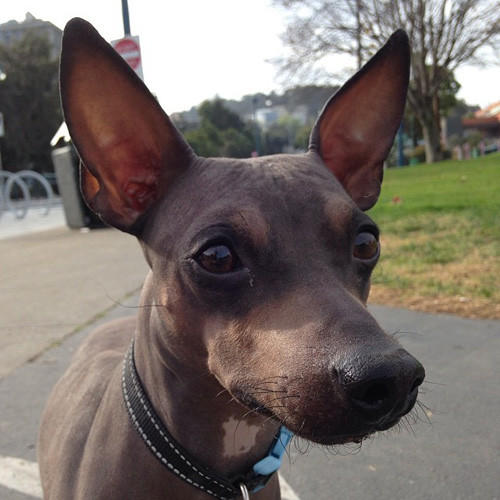 Looking for a dog with no hair (outside of eyebrows and whiskers) and no dander? The American Hairless Terrier is the fur-less friend for you! A descendent of the Rat Terrier, this hypoallergenic canine is a small, muscled dog that needs daily exercise as well as being protected from extreme weather conditions.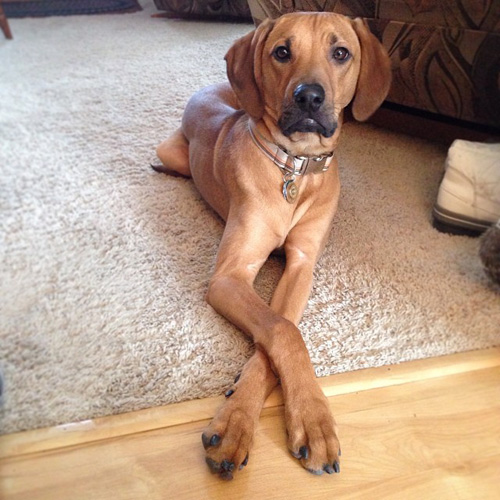 If a hound is in your heart, the Redbone Coonhound has a smooth, shiny, short coat that minimally sheds. Beware that this handsome dog, like other Scenthounds, tends to have a musky odor that can kept under control with regular bathing.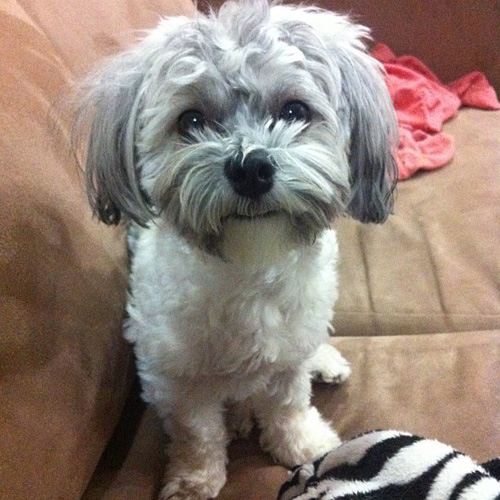 Wouldn't you love to come home to this precious pup awaiting your return on the (fur-free) couch? Though the Havanese doesn't shed, it may still cause allergic reactions in people prone to dog allergies. If you've got allergies, be sure to spend time with your potential pet before bringing it home.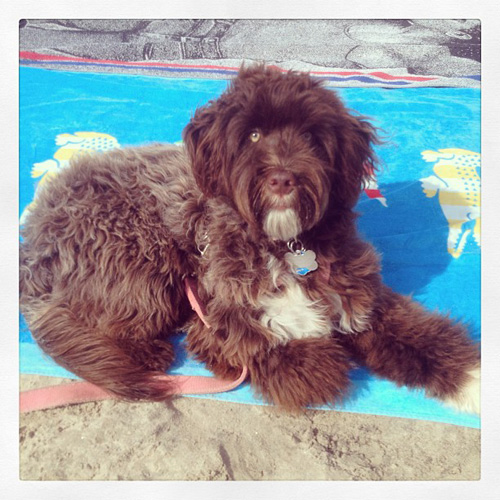 Ranging in size from 35 to 60 pounds, the Portie is a high-energy family-loving dog with an ample coat of snuggly fur that doesn't shed. With its high affinity for splashing around in the water, do be prepared to give your pawed pal regular bathing and brushing.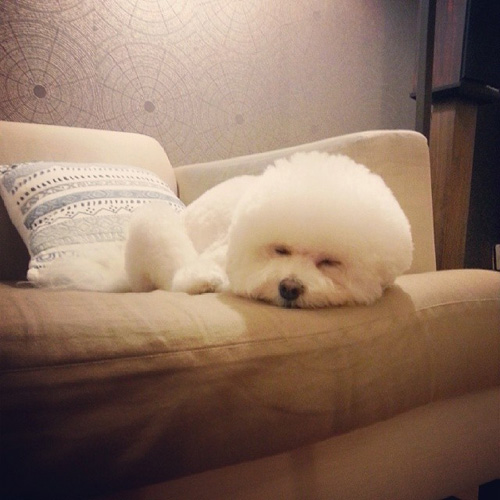 Photo credit: kyungb89 via Instagram
This affectionate cuddle-pup may have an irresistibly soft coat, but the fluffy Bichon Frise doesn't shed. Whether you let your pawed pal lounge on the couch, snuggle up with you in bed or ride shotgun on your commute, you won't have a dog hair dilemma.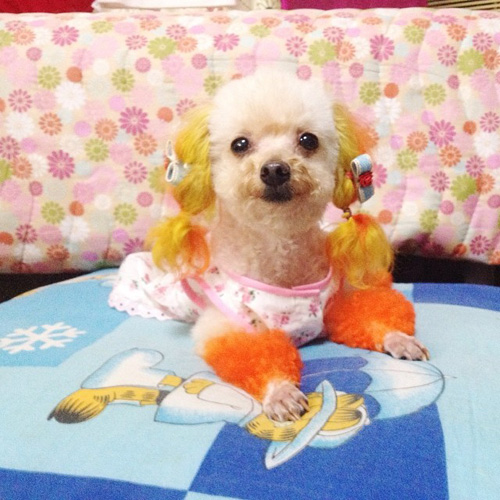 Photo credit: mykayamykaya via Instagram
If the thought of having a hairless dog rubs you the wrong way, the versatile-to-groom Poodle will fulfill your non-shedding and frou-frou dog desires. Best yet, this shed-free canine is available in toy to standard sizes and a variety of natural colors (or colors you decide to go with).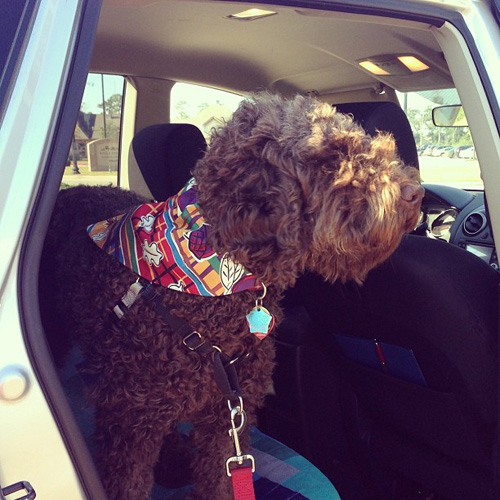 Photo credit: mollygalloway via Instagram
Though not as well-known as the common Poodle, the Barbet is a high-energy pup that loves water and has an affinity for muddy areas. This is an ideal dog if you love the outdoors and want a pet that won't shed all over your couch or car or clog up your tub after a bath.
More dogs we love
Small dogs that aren't afraid to hunt
15 Dog breeds that are great swimmers
10 Dogs that act like cats