Sweet And (Mostly) Silent Types
We love dogs but we (and the neighbors) don't like listening to canines that bark and bark and bark some more. If you're looking for an easy-on-the-ears pawed pal, consider one of these dog breeds that don't bark much.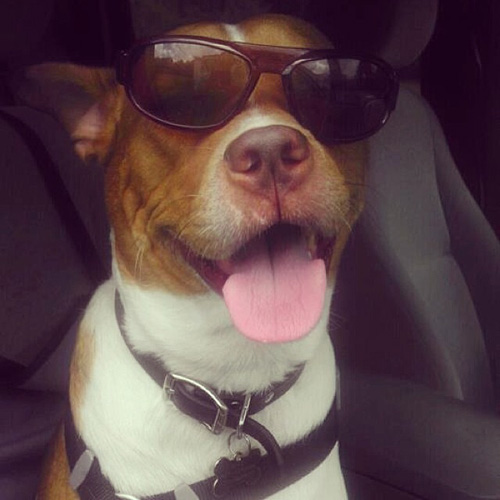 Photo credit: celozano13 via Instagram
Renowned as the "barkless dog," the Basenji instead makes a noise akin to a yodel when it gets excited. Though not a barker, this entertaining canine is high-energy and can be quite the ham if allowed.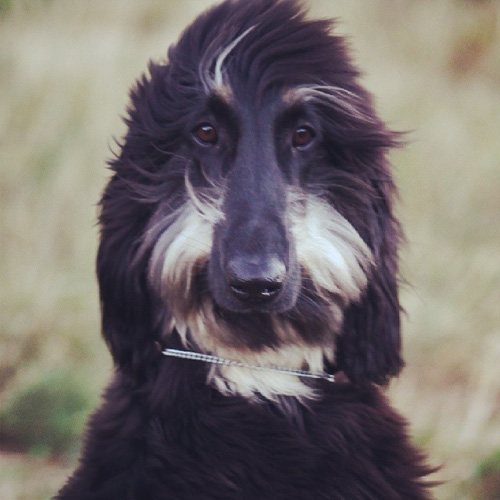 Photo credit: nobelle666 via Instagram
One of the most beautiful and elegant of canines, the Afghan is a highly intelligent dog that bonds deeply with its family. Though known for doing all things to the extreme, barking excessively is not part of its repertoire.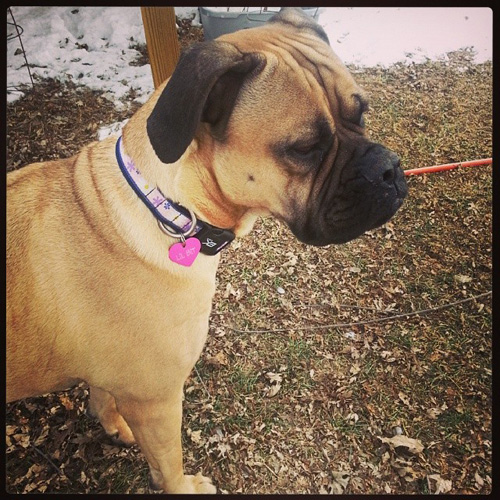 This large and lovable, mild-mannered canine is protective of its family pack and tends to do more drooling, snorting and snuffling than barking.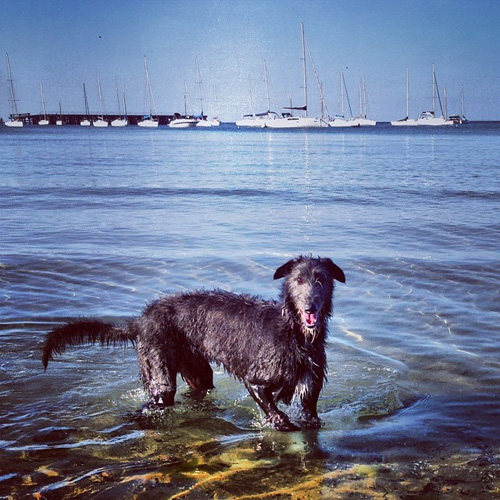 Photo credit: kitsuneksr via Instagram
This family-friendly dog has the heart of a hunter (a deer hunter, to be exact), but has an endearing quiet and dignified personality when in the home. Though you won't have to worry about excessive barking, you will have to keep your pup reined in when it's around scurrying furry critters.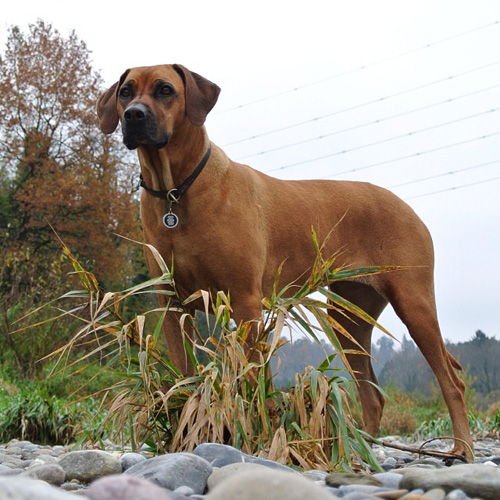 Photo credit: desined via Instagram
The Rhodie is the strong, silent type that uses its size and might to defend its family pack. Though an exceptional hunter who loves outdoor exercise, this pawed pal can't wait to be curled up on the couch and cuddled.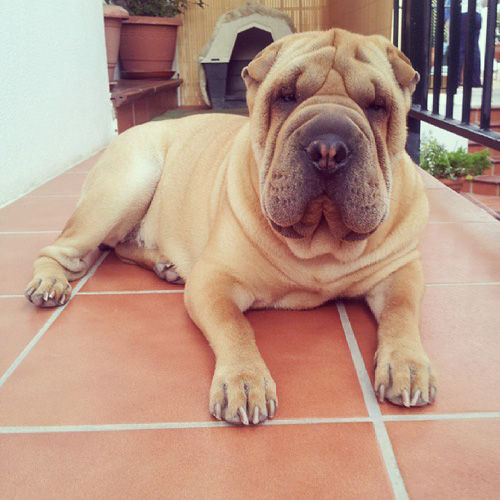 Photo credit: mabycm via Instagram
The most wrinkly dog by far, the Shar-Pei is a quiet pup that is deeply devoted to its owner and only barks when playing or danger seems imminent.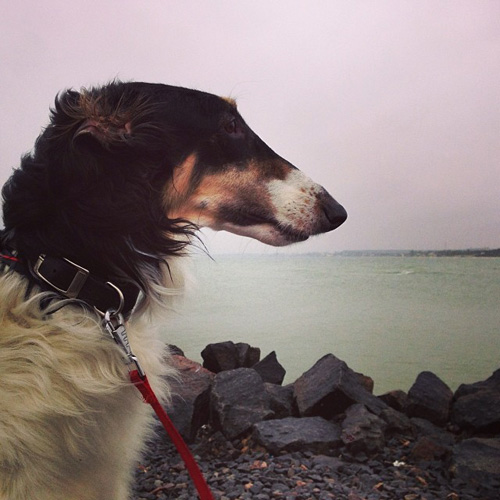 Photo credit: ostap4u4ka via Instagram
A fave pick for a gal that wants her pawed pal to be enviably photogenic, the Borzoi is a gorgeous and graceful dog that is typically quiet and well-mannered. However, be prepared to get your exercise since this beautiful canine loves to play.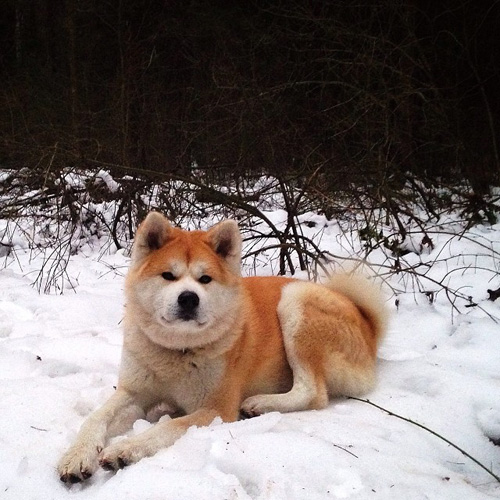 Photo credit: krasovkin via Instagram
The Akita is a large, powerful and alert dog originating in Japan, where it is one of the dog breeds designated as a national monument. This furry pal is also referred to as the "silent hunter" in Japan and will generally keep quiet unless there is serious reason for alarm.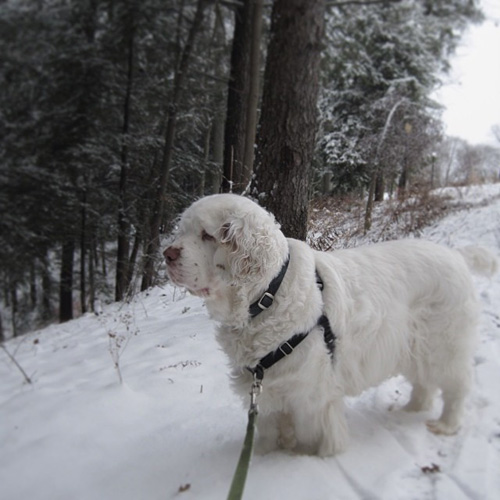 One look at the Clumber Spaniel and you may think he just doesn't have the oomph to bark. This large cuddly canine lives by the adage "slow and steady wins the race." The largest of the Spaniel breeds, this dog typically don't bark unless true danger is present.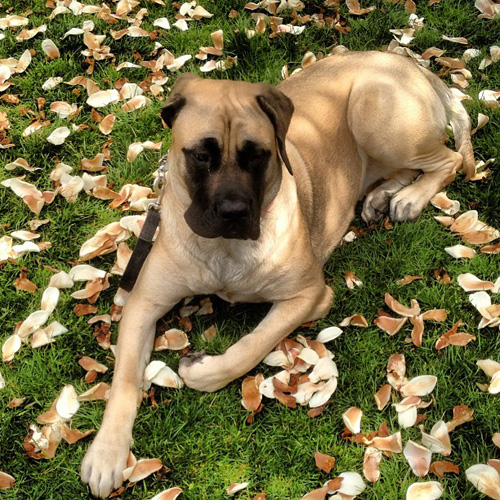 Photo credit: carterwilde via Instagram
The handsome Mastiff is a gentle giant that, thankfully, doesn't back up its size with giant barks. This massive canine may be a drooler, but it isn't going to have your neighbors calling the authorities for a noise complaint.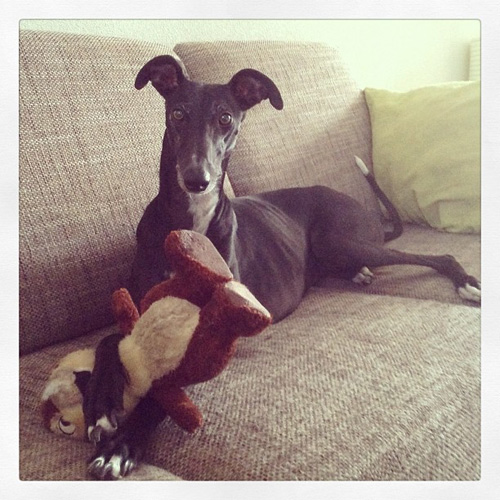 The fastest in the dog world, the Greyhound is also a loyal companion who doesn't see barking excessively as a way of life.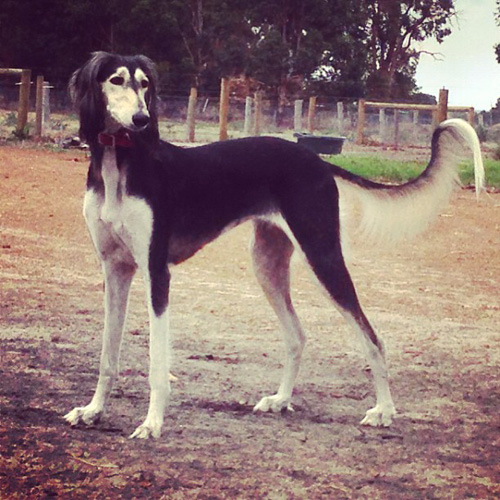 Photo credit: grantulla178 via Instagram
A graceful canine, the Saluki is a high-energy dog that will instinctively run after anything that moves. However, this gorgeous dog is a calm, quiet companion when it's been adequately exercised.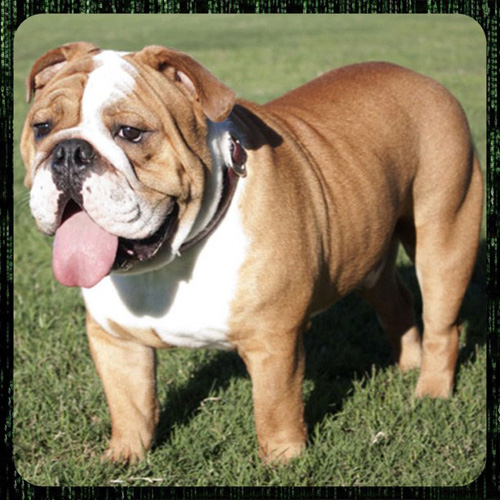 Photo credit: beefybulldogs via Instagram
Despite its sour-mug face, the Bulldog is a gentle, lovable canine that is an excellent family pet that won't annoy you with unnecessary barking.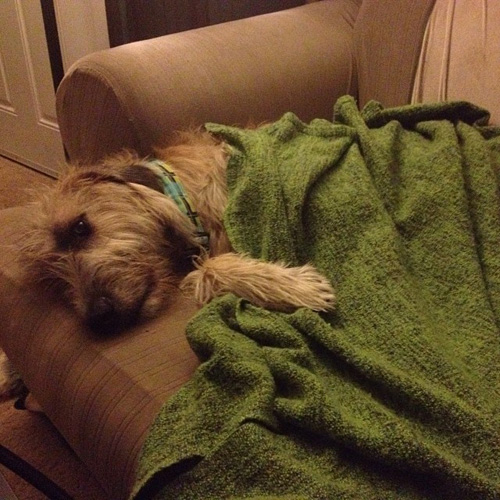 Photo credit: rae_oisin via Instagram
A canine giant, the Irish Wolfhound isn't an excessive barker, but it will take over your comfy furniture and eat up your dog food budget.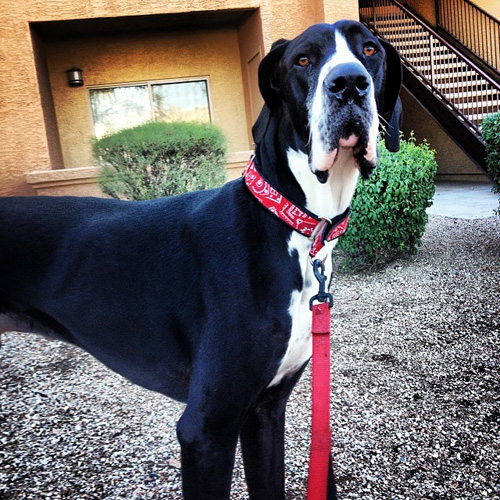 Photo credit: jo1228 via Instagram
If allowed or if ignored by your too-busy schedule, the Great Dane will develop an annoyingly attention-getting bark. However, this lovably large pup is generally not a nuisance barker.
Important note:
Though some dog breeds are known for being less inclined to bark excessively, any dog can become a nuisance barker if it isn't well-trained or it isn't getting the attention it needs. If your dog is a compulsive barker, regardless of breed, talk to your vet or a dog training expert to determine the cause and find ways to help your pup understand there's an appropriate time and place for barking (and constantly isn't one of them).
More dogs we love
15 Dog breeds that are great swimmers
10 Dog breeds that make great running companions
15 Dog breeds that make great hunters