Protective Pawed Pals
If you're not into diminutive lap dogs and want a fearless pawed pal who will faithfully protect your family, consider one of these top guard dogs.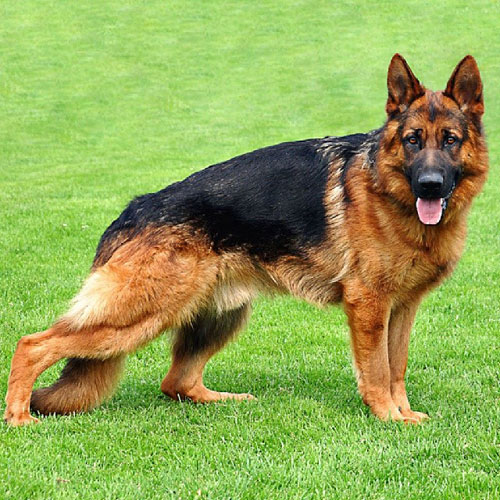 Photo credit: vatothedog via Instagram
Respected and well known for their work as police and military dogs, the German Shepherd is a furry force to be reckoned with when it comes to its human pack. Originally bred to herd sheep, this large, intelligent dog breed is naturally protective and loyal.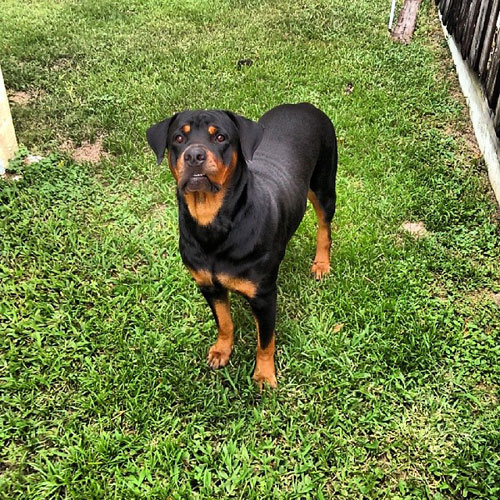 Photo credit: elpekoso1 via Instagram
One look at the powerful, muscular build of a Rottie will easily send a burglar running and screaming into the night. The oldest of the herding breeds, the Rottweiler is inherently devoted to its family and is suspect of strangers until properly introduced.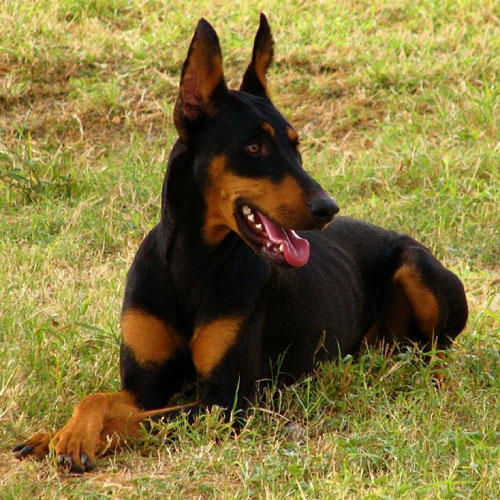 Photo credit: yogaohana via Instagram
If you're looking for the ultimate guard dog, the highly intelligent, strong and athletic Dobie may be for you. This intimidating pawed protector is considered one of the most dangerous canine breeds.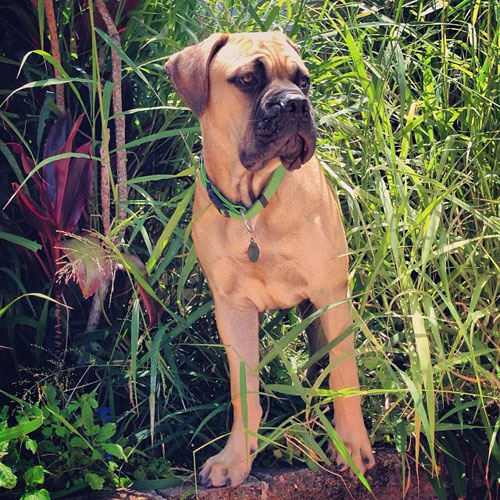 A prized cross between a bulldog and a mastiff, the Bullmastiff was originally bred in England as a gamekeeper's dog to track and tackle poachers. If an intruder happens to make it into a home, he'll meet a powerful dog who will knock him down and hold him until help arrives.
5
American Staffordshire Terrier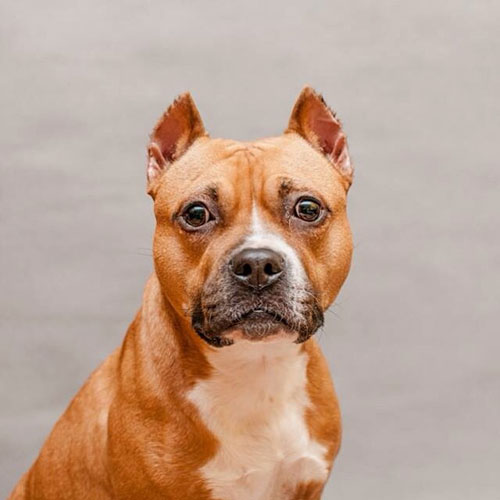 Photo credit: amyamstaff via Instagram
Stocky and strong for its size, the Staffy is a warm, trustworthy family dog who becomes a fearless and diligent fighter when his pack is in danger. Though the American Staffordshire Terrier looks like an American Pit Bull Terrier, they are recognized by the American Kennel Club as being two distinct breeds.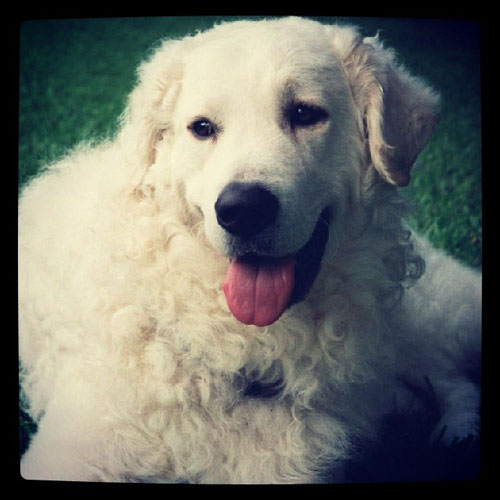 Don't let the friendly appearance of the Kuvasz fool you. This large, strong-willed herd dog is extremely protective and territorial. Even if you don't regularly need to defend your home against wolves or bears, the Kuvasz, who was bred to fend off animal predators, will fiercely guard your property.
The bear-looking Akita is a silent but dangerous guard dog who possesses great body strength and natural aggressiveness. Not recommended for first-time dog owners, this willful canine must also be carefully watched around children. If this pawed protector is calling your name, consider getting a puppy and immediately getting it into obedience training.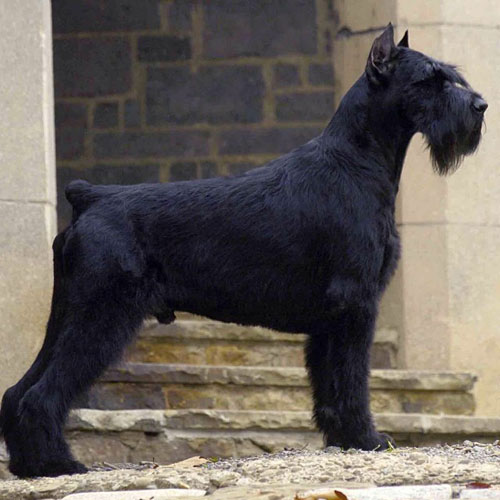 Photo credit: deanjenks via Instagram
A dominant and loyal breed, the Giant Schnauzer is a high-energy dog that craves companionship and is quick to defend its humans. Just make sure you have enough time to give your Schnauz plenty of physical and mental stimulation to keep it from getting bored and becoming destructive.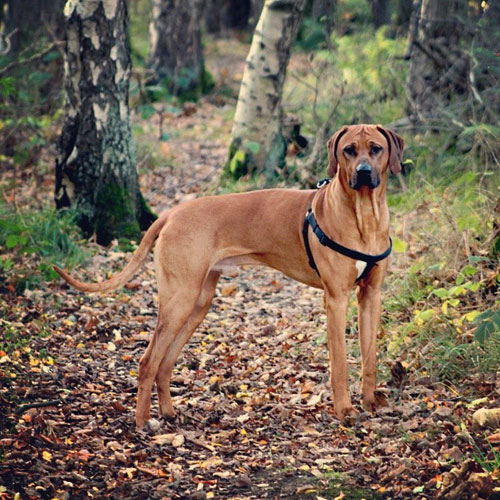 Photo credit: odenzeus via Instagram
Originally a ferocious lion hunter, the hardy and handsome Rhodesian Ridgeback is an intelligent, gentle pup with its family but quickly becomes a loyal protector when faced with a threat to its loved ones.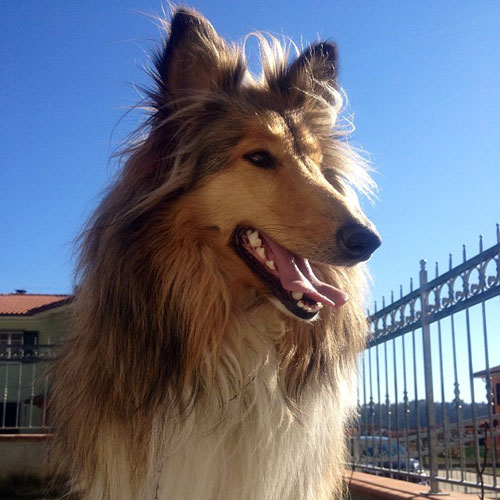 Photo credit: greluccini via Instagram
Best known for its role as Lassie, the Collie is an inherently mild-mannered and loyal canine that rarely shows signs of aggression unless its family pack is in need of protection. As a bonus, this sweet and friendly breed is generally good with children.
Important note:
Regardless of breed, any dog can become inappropriately aggressive and dangerous without proper training and supervision. Whether you have a small pup or large beast of a canine or some pawed pal in between, be aware of your dog's temperament around adults, children and animals so you can take proactive steps to keep your pet and others safe.
More dog breeds we love
7 Trendy designer dog breeds
10 Dog breeds that don't stink
Top 10 longest-living dog breeds