Christmas Trouble
It's the most wonderful time of the year! Presents are out. Christmas trees are up. Hot chocolate is brewing. Everyone feels happy and cozy and safe. Everyone, that is, except your dog. Here are 12 dogs who hear "Christmas" and think, "I hate this," and, "Let me cause trouble."
1
"I thought you said you wanted me to unwrap this!"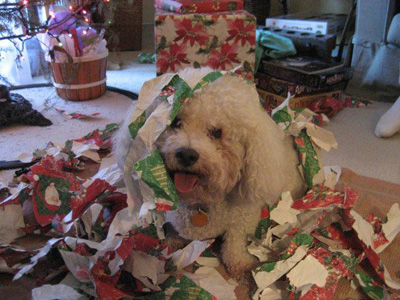 Photo credit: Large_Marge via Flickr
2
"I may be draped in Christmas lights,
but I will never admit this was a mistake. No, never."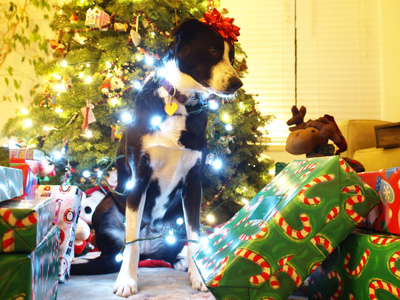 Photo credit: smile KB via Flickr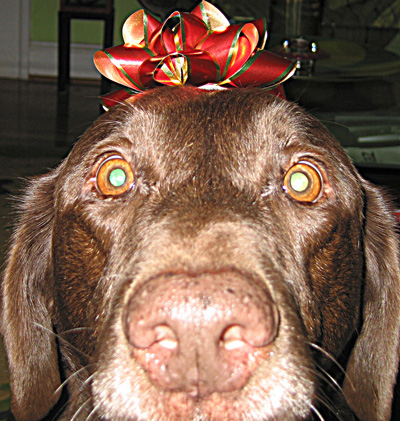 Photo credit: Ba®ky via Flickr
4
"Mountain of Christmas presents, bow to your master."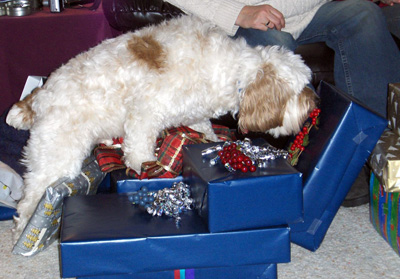 Photo credit: sissyboystud via Flickr
5
"Don't mind me. I'm just chilling in these lights."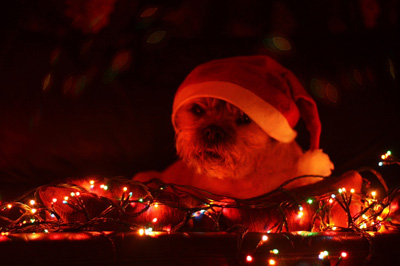 Photo credit: Juliehill5 via Flickr
6
"Yes, I am eating this stocking. Do you have a problem with that?"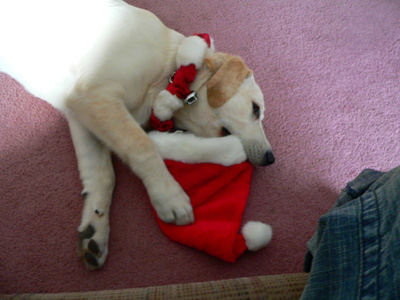 Photo credit: Nick Blair via Flickr
Up next: More dogs getting into Christmas trouble >>