Four-Legged Geek Chic
What geeky-ness lurks in the hearts of pets? SheKnows! These adorable gifts for dogs, cats, fish and more will make the perfect gift for your pet or your favorite animal lover.
Does your furry pal need some nerd-tastic accessories that would make the Nerdist himself Green Lantern-green with envy? These 14 ideas will make both your pup and your kitty say "w00f!"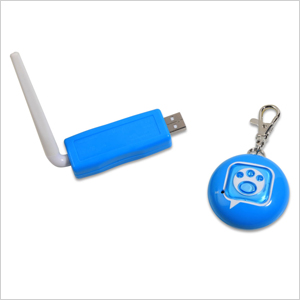 The Canine Twitterer
Equip your dog's collar with this motion-sensing tag connected to his very own Twitter account and he'll always keep you up-to-date with one of over 500 preprogrammed tweets. (Hammacher Schlemmer, $30)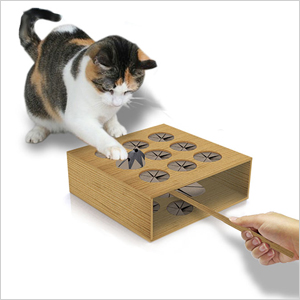 Cat Whack-a-Mole
You and your mouser will have hours of fun playing this classic arcade-style game. Just use the stick to make the mouse pop up and down while your kitty tries to catch him. (ThinkGeek, $10)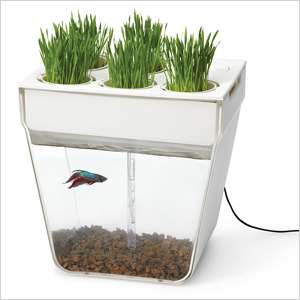 Back to the Roots Aquafarm
Seeds? Check. Sunlight? Check. Water? Check. Goldfish? Wait, what? The Back to the Roots Aquafarm is the ultimate in symbiotic systems. Give your betta a rockin' new pad where his very existence will help your herbs grow bright and strong. (UncommonGoods, $60)
Cosmic Cat Catnip Bubbles
For the kitty who has everything, these catnip-essence bubbles will provide an excellent excuse for your cat to get some exercise — right before the mildly hallucinogenic effects kick in. (ThinkGeek, $6)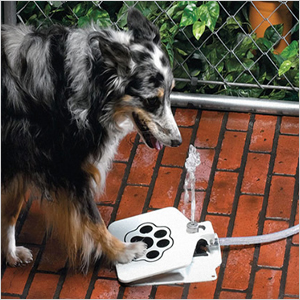 Doggie Fountain
Hook this paw-powered Doggie Fountain up to the garden hose so your pooch can cool off any time he wants. (DoggieFountain.com, $60)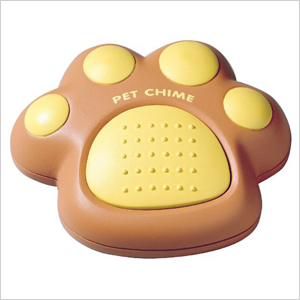 Lentek Pet Chime Portable Wireless Electronic Pet Doorbell
Barking at the door to get in is so last season! Your dog can let herself in with the touch of a paw with this doorbell chime connected to a paw-print activation device. (Amazon, $30)
Up next: more geeky gift ideas for pets