Animal Cutie Or Animal Cruelty? You Decide
Halloween is so much fun! Why wouldn't we want to share it with our four-legged friends? Now, we're sharing it with you.
We're not saying that some pets aren't psyched to get dressed up for Halloween. Some animals really do love the attention they get when wearing a new bandana or with freshly painted toenails. But the vast majority of them aren't so excited. We've got the pics to prove it.
Teddy-cat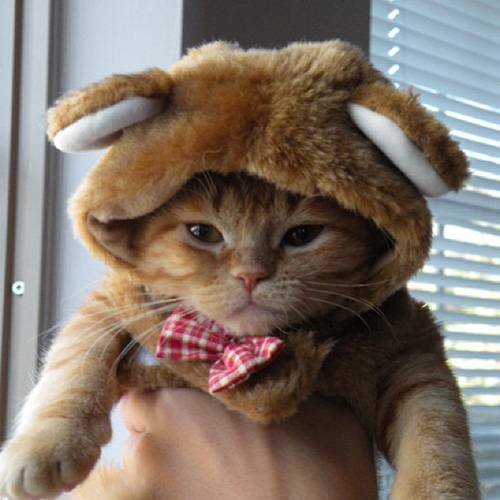 Yeah, I get it. "Yo quiero Taco Bell." Ha... ha... ha.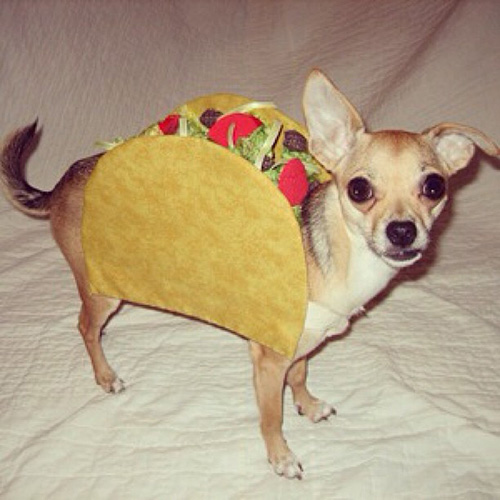 You know LOL Cats aren't real, right?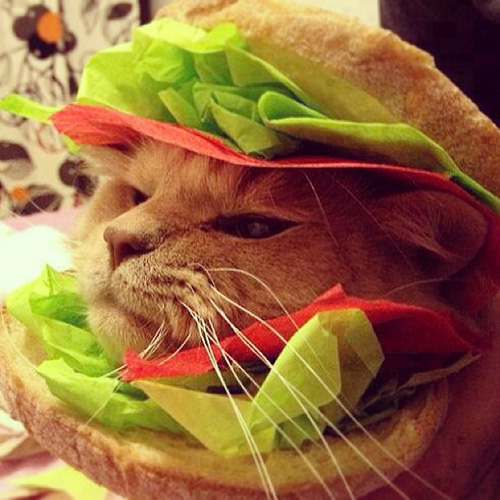 Photo credit: s_erenit_y via Instagram
My mommy played too much Super Mario Bros. growing up.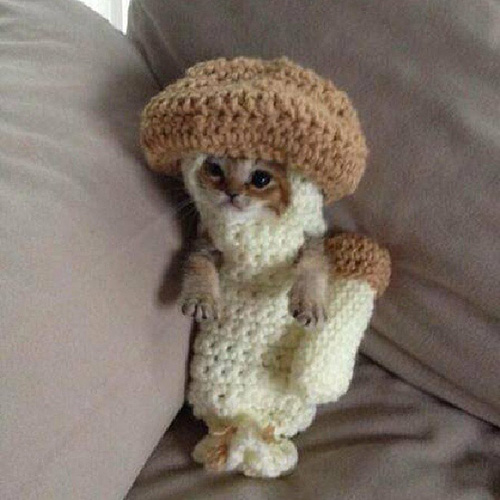 Photo credit: xavieralexis via Instagram
I am... Batcat.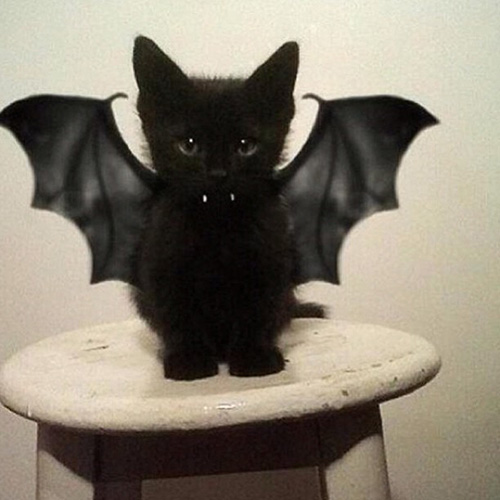 We dare you not to laugh at the banthapug.
Q: Who'd win a fight — Batman or Superman? A: Wonder Woman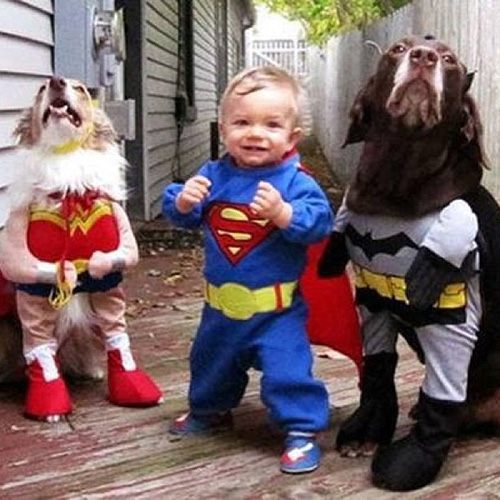 Sharknado preparation instructor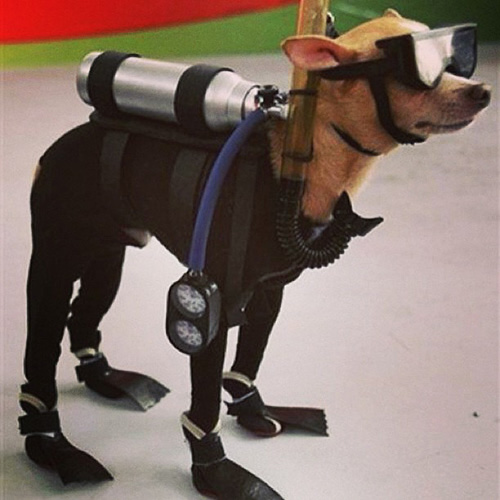 We wonder: What if Harry Potter and CeeLo Green had a dog?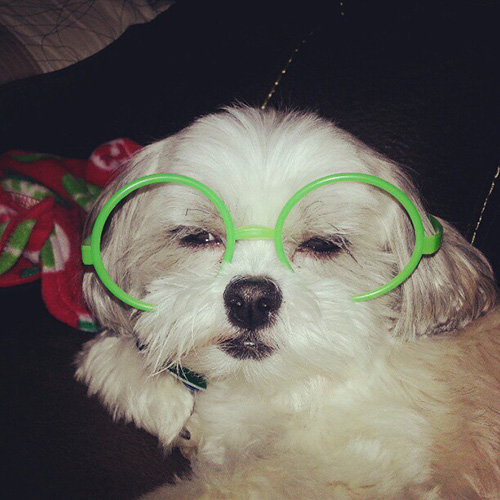 Photo credit: aleece1986 via Instagram
It's just the LSD talking. You never saw this.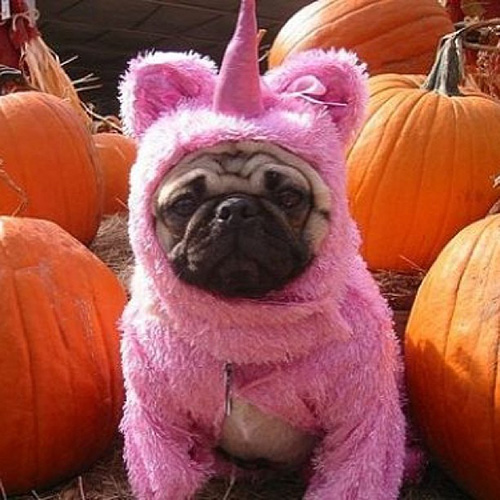 I'm cute... and it shows! With these two darling eyes and this cute little nose...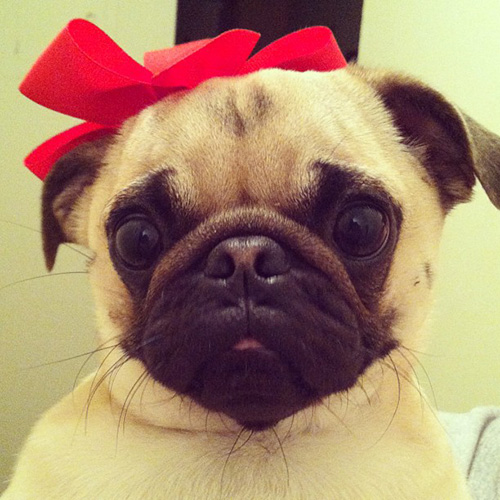 Photo credit: sjs61 via Instagram
Save the seals. And the puppies dressed like them.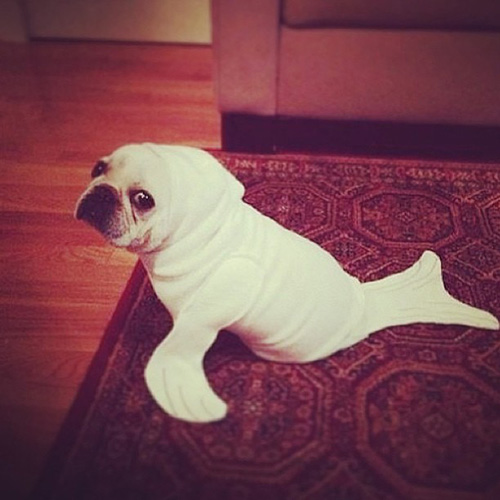 A small step for dog...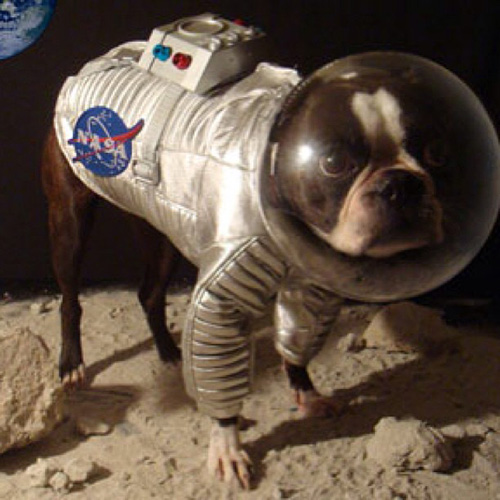 Luck o' the Irish, my tail!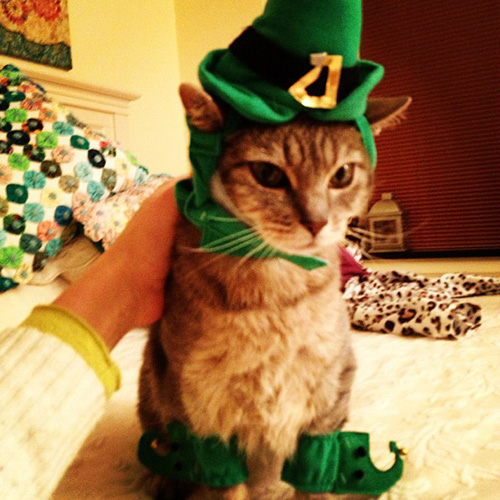 Photo credit: pandamericana via Instagram
Meow-bit!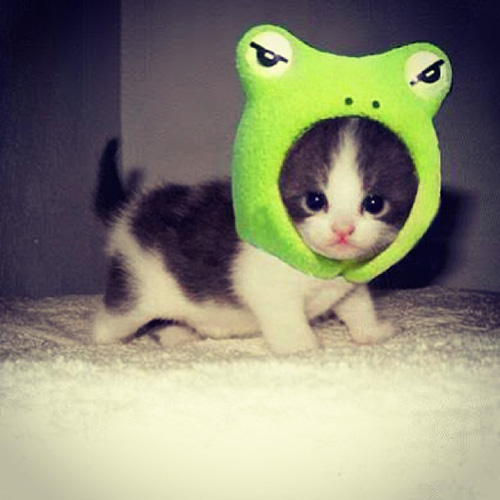 I kissed a cat, and I liked i-it!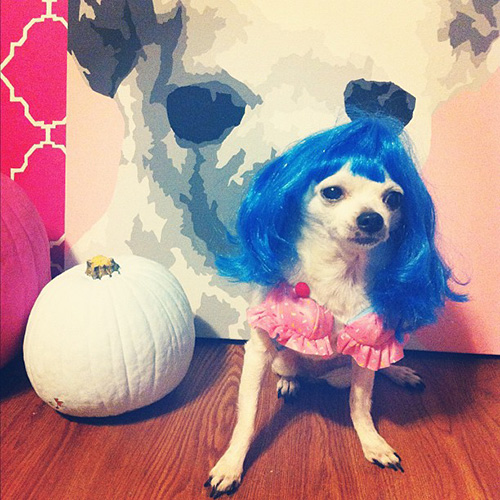 Photo credit: penelopebee via Instagram
Make way for the king of the jungle!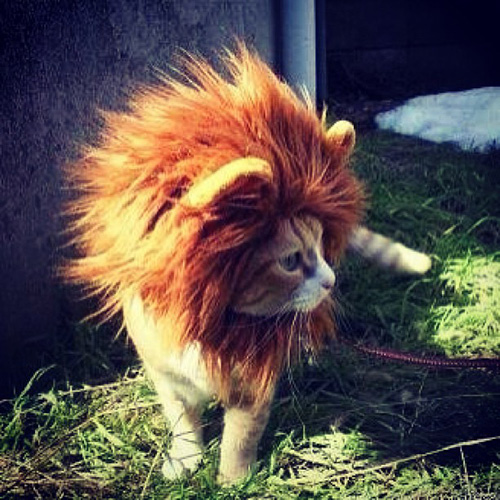 Undah duh sea!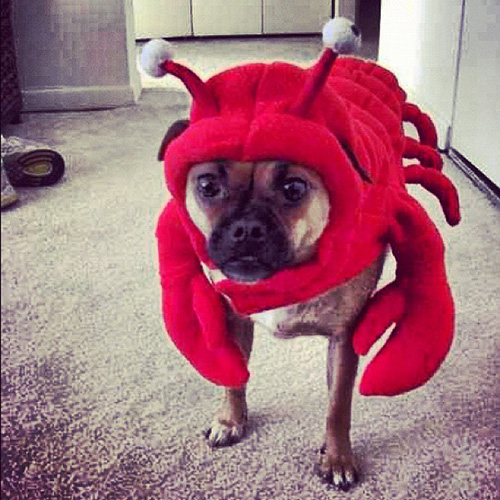 Photo credit: kelibra79 via Instagram
I could get used to this.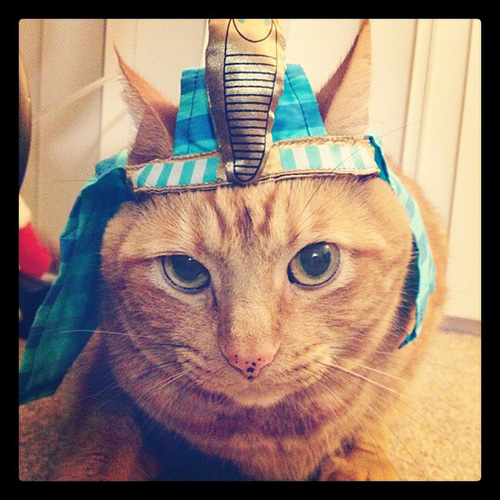 Photo credit: ddddallas via Instagram
Cluck, cluck, meow!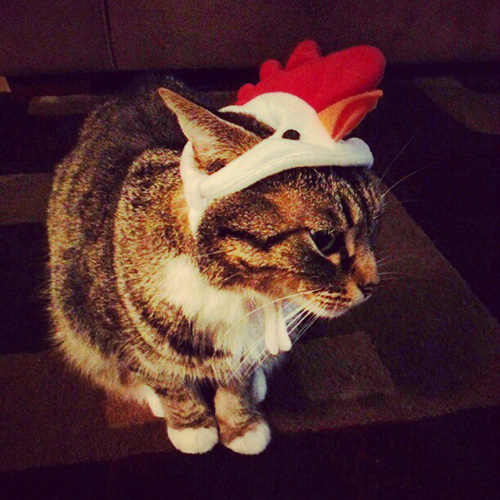 Photo credit: chicagonjenn via Instagram
Don't you think that's a little on the nose, Mom?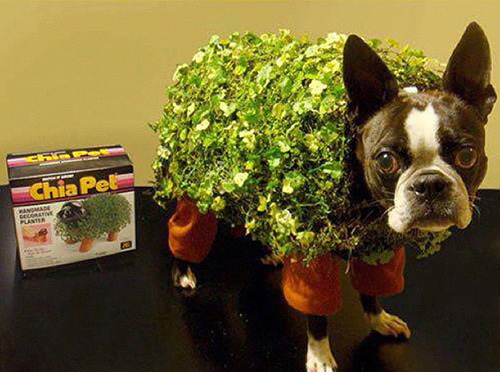 For lizards who don't change colors...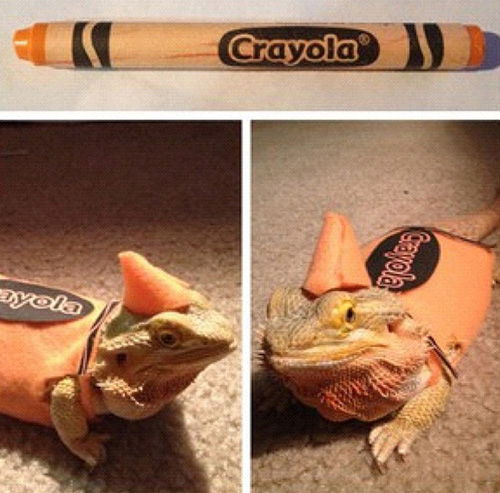 Peed in his water I did.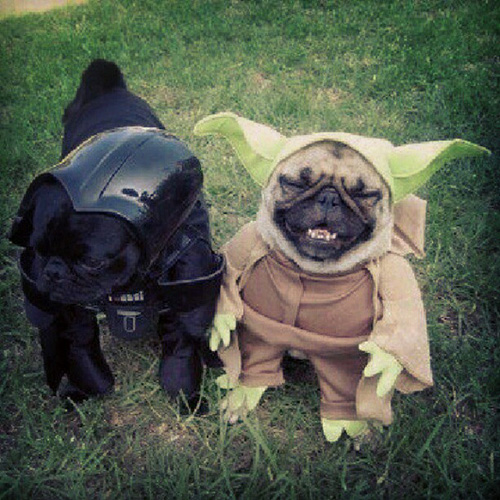 Photo credit: megeliz via Instagram
When I get out of these bandages,
you'll feel the the mummy's curse all over your Prada shoes!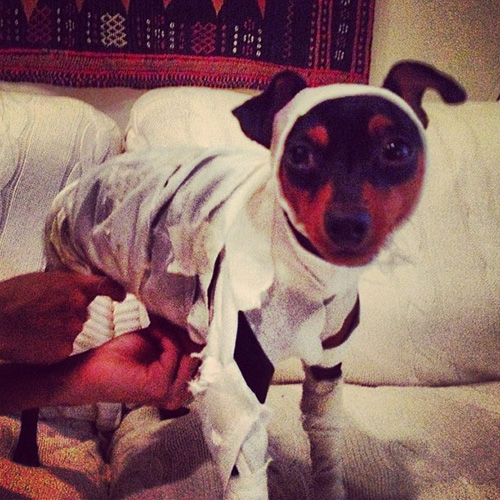 Photo credit: anniemadden via Instagram
I got bit by a radioactive spider. Really.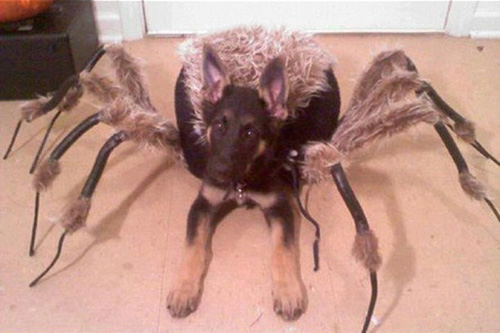 Photo credit: xcori via Instagram
You're fired!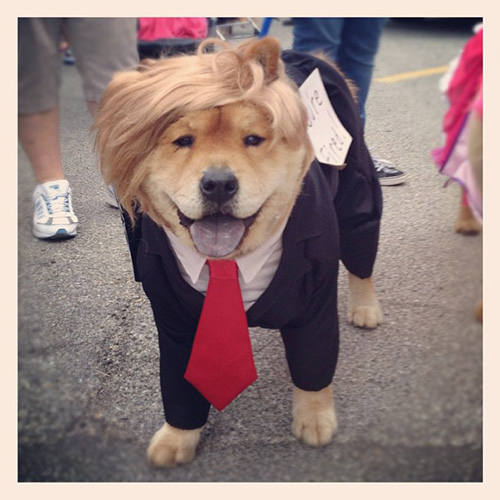 Photo credit: lizbuchta via Instagram
More pet Halloween costume ideas