Fido's Quirks
Your dog probably has a lot of weird behaviors. Learn why he does them and where he learned them with this list of 25 random dog behaviors explained.
(page 3 of 25)
3
The obsession with fire hydrants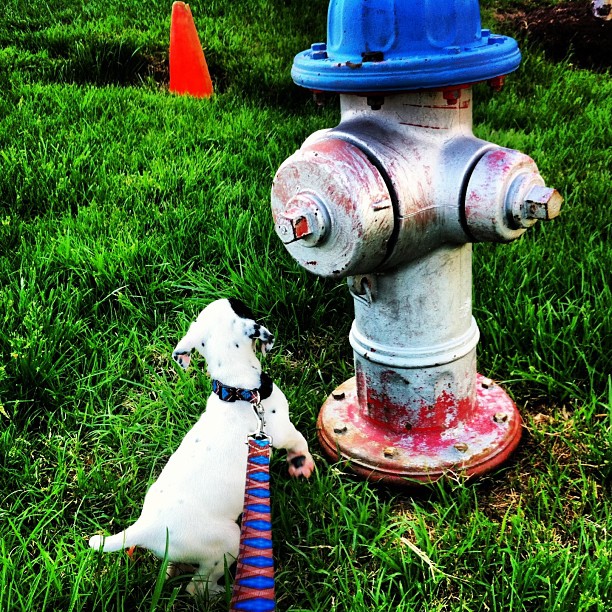 The dog and the love of fire hydrants is pure myth. The behavior is more of an innocent need to urinate. It's in a male dog's nature to lift his leg and pee, and a fire hydrant is the perfect height! However, when a dog sniffs and then urinates on a fire hydrant, most likely another dog has done it before him.
<< Previous: Counter surfing | Jump to: Interested in all you do
| Up next: Peeing when excited >>