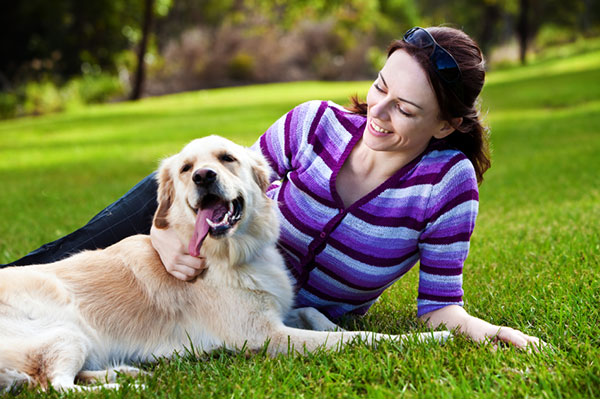 Dog Park Central
Looking for a new hot spot for you and the pooch? Guaranteed for fun play and exercise, dogs and owners alike will love their bonding time at one of these top U.S. dog parks.
PAW Park
Oklahoma City, Oklahoma
Set on 2 acres of land in the heart of Oklahoma, PAW Park has a duck pond, trees, benches and plenty of room for doggie play. This non-profit organization believes in the benefit of dog park exercise and bonding between owner and pet, which is why they've invested so much time into this magnificent park. The park, fenced in for maximum security, keeps larger and smaller dogs in their own space.
Dogwood Park
Jacksonville, Florida
Claiming to be a "true heaven on earth," the Dogwood Park in Jacksonville, Florida rests on 42 acres of land made for your pooch to roam. With places specified to play ball, open areas for off-the-leash running and Lake Bow Wow, a 2-acre swimming pond, dogs will truly be in doggie heaven at Dogwood Park. Also offering dog obedience classes, humans may find a little slice of heaven for themselves too.
Friends of First Run
New York, New York
One of the first dog parks in New York City, Friends of First Run is a great place for city dwellers to take their dog for much needed exercise. What began with city funding, this park runs completely on community donations. In recent years, the park went through a large renovation that included adding three swimming pools, large and small dog runs and a bathing area.
Dinosaur Caves Park
Pismo Beach, California
Offering a great view of the ocean, this 11-acre dog (and child-friendly) park is a great location for dog walkers and family members alike. Named after the large dinosaur egg creations in the park, this location has a lot of shade, sand and water for you and your pooch to take a enjoy. Bring lunch in case you want to relax the day away with Fido at
Dinosaur Caves Park
.
Fort Woof
Fort Worth, Texas
Located in Texas, the Fort Woof dog park is a top dog place for pooches and owners. Fenced in and allowing off the leash running, dogs and pet owners are allowed to bond and comfortably enjoy their time together at Fort Woof. The park, which offers two areas, one for larger dogs and one for smaller, also has watering stations and waste disposals.
The Boneyard
Culver City, California
The Boneyard, another California dog park, is a dog park favored by many. Located on 1 acre of land, dogs have plenty of room to roam with shade trees, water fountains and open space to run and play as they please. Open from sunrise to 10 p.m., this park will perfectly fit into any dog's busy schedule.
More on dog parks
Unspoken dog park rules
Tips for dog park etiquette
Top 10 dog-friendly cities