1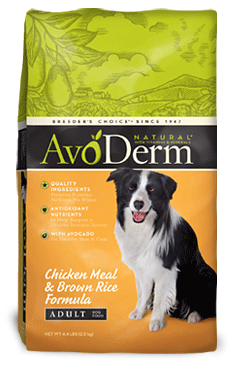 AvoDerm
Love avocados? So will Fido when you feed him these awesome avocado-filled options from AvoDerm. This premium dog food is filled with a healthy dose of quality meats, grains, nutrients and avocados. Meant to promote a healthy skin and coat, AvoDerm has kibble options for dogs and cats of all ages. With oven-baked, grain-free and vegetarian options, you're sure to find the right meal for your best friend.
2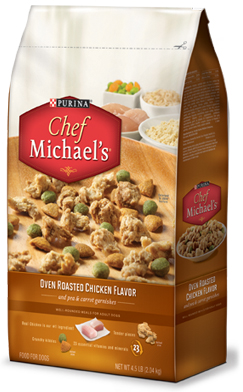 Chef Michael's
Don't have the dough to hire a personal chef for your pet? No need to worry. Chef Michael's has his very own brand of gourmet pet food perfect for your pooch. Offered in dry formulas or with sauce, your dog will be licking his chops post mealtime tonight. Made by Purina, Chef Michael's line of pet food items is similar to your own menu with options such as sirloin steak, rotisserie chicken, short ribs and more.
3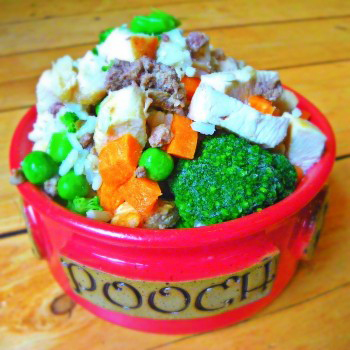 Doggie Home Cooked
Don't let Fido suffer from the pangs of having a busy mommy on the go. Made fresh to order, Doggie Home Cooked will prepare and ship out specialty food for your pooch. This company, which uses only fresh and natural ingredients in their doggy home cooked meals, won't prepare the food until you order it. With menu options like bison, cod, sear steak and veggies, you may want to take a bite of Fido's dinner.
4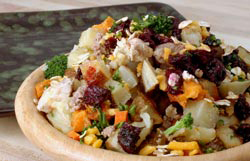 Chef K9's Doggy Bistro & Bakery
If you want a premium meal made especially for your dog's breed, the best place to go is Chef K9's Doggy Bistro & Bakery. With diets created to meet the needs of each breed, Chef K9's Doggy Bistro & Bakery serves up nutritious and guilt-free meals for your pooch. Made with the freshest ingredients, your dog will love the dishes and desserts offered. What's the best part about this gourmet doggy service? If your dog breed isn't listed, or if your dog has specific diet needs, just contact the bistro and they'll make your dog's food particularly for him.
5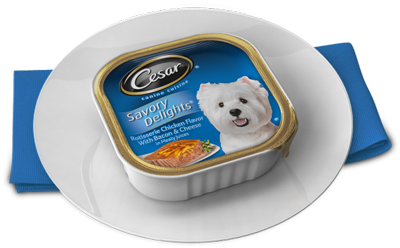 Cesar Canine Cuisine
Perhaps the most popular gourmet dog food around, thanks to their lovable West Highland white terrier spokes-dog, Cesar Canine Cuisine is an all-time favorite by pups everywhere. In tiny to-go cans, Cesar's allows you to feed your pet gourmet dog food anywhere. In five distinct flavors, Fido may go gourmet and never come back once he consumes one of these little cans.
More dog food
Homemade peanut butter pup treats
Easy DIY dog food container
What to look for in pet food ingredients