take beautifully posed pictures
Fianlly a clear and easy way to learn how to use your camera to take amazing pictures!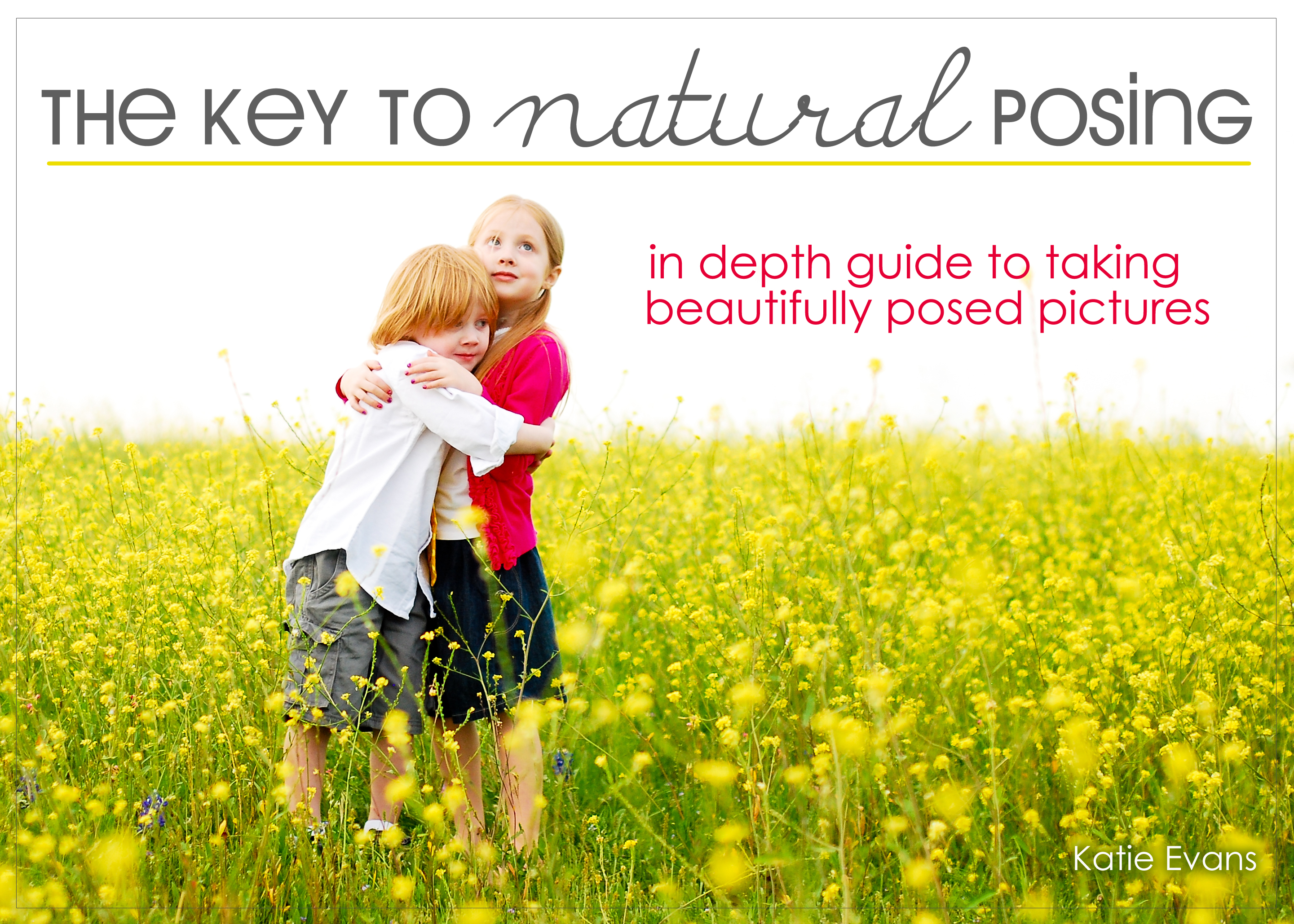 Katie Evans is a professional photographer (and Mom!) who teaches in a fun, concise manner exactly what you need to know to capture your precious moments.

Katie's first book, The Key to taking Pictures Like a Professional Photographer, has received over 150 five-star reviews on Amazon!
Katie's second book, The Key to Natural Posing, is the perfect addition to her first one. It goes into specific detail of how to interact with each subject/group, what to say to your subjects, where to place your subjects, and how to achieve those natural, un-posed poses!
 Here's what is revealed in this book:
•   The different scenarios including, Newborns, Babies & Toddlers, Kids, Seniors, Couples, Families, and Large Groups and what you need to know specifically regarding each one.
•   The sneaky tactics of how to put your subjects at ease thus accomplishing that "Natural Lifestyle Look".
•   What every photographer should know about capturing the moment and not just forcing the mood.
•   Specific advice to help you accomplish the perfect photo session.
•   And, the key to unlocking the photo's you desire.
It also includes over 200 photo examples to give you ideas and show you exactly where to place your subject(s).
In addition to her books, Katie has an outstanding website where she continues to teach photography in simple, short videos. Subscribe today and get her first book absolutely free! (a $39.95 value!)
Please visit keytopictures.com

Enter to win The Key To Natural Posing!
Entries are unlimtied!