Make it a family outing
Enter to win 4 tickets to see The Fresh Beat Band in concert!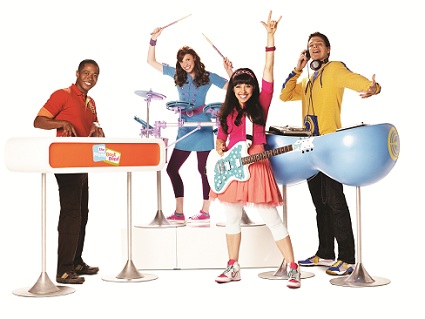 The Fresh Beat Band centers on four best friends – Kiki, Shout, Marina and Twist – in a band who love to sing and dance.  In each episode, preschoolers sing and dance along as they help The Fresh Beat Band solve everyday challenges. Preschoolers learn the fundamentals of music such as melody, rhythm, tempo and performance styles and the importance of friendship, working together, and respecting each other's differences.
From pagents to Marina!  We chatted with Tara Perry from The Fresh Beat Band, check it out here!
Enter to win a 4 pack of tickets to The Fresh Beat Band concert of your choice!  Check out their tour schedule here to see when they are rocking near you.
Enter now for your chance to win!
Entries are unlimited.