Reading is Power
Let reading be fun, not a chore!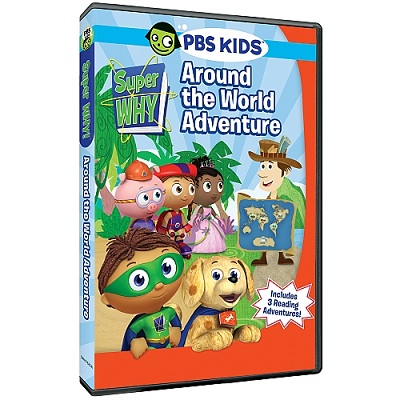 Reading is power and Super WHY! helps kids learn the fundamentals of reading through interactive storybook adventures!
Episodes include...
Around the World Adventure - With the help of their teacher, Whyatt and his friends have contacted a girl from another school over the computer, but they wonder where she lives. The super readers take a trip around the world with a wacky explorer name Wigglesbottom who is on the hunt for his friend Sophie. Will they be able to help Wigglesbottom find his friend, or will they be destined to travel the globe indefinitely?
Naila and the Magic Map - Pig and his friends are playing when they find what looks like an Egyptian treasure map, but they can't make out the symbols! To search for some answers, the super readers soar into the book Naila and the Magic Map and explore the world of ancient Egypt. Will they be able to help Naila unravel the mysterious code that will unlock where the treasure lies?
Jasper's Cowboy Wish - Howdy partner! Whyatt and his friends are playing cowboys, but Pig can't join in because he doesn't know what cowboys do. The super readers jump into the tale Jasper's Cowboy Wish and make the acquaintance of a cowpoke who's desperate to become a rompin' stompin' cowboy, if only he could get the hang of it! When Jasper must use his cowboy skills to save the day, will he be a hero...or will this be his last roundup?
In these stories kids learn about geography, letters, and vocabulary. Kids also investigate the alphabet, practice spelling, use words, and use the power to read to change the story!
Click here for more information!
Enter now for your chance to win!
Entries are unlimited.
PointsandPrizes.com Keyword: SUPERWHY worth 100 points good through 7/22/12.