The gift that grows with your kids!
Looking to educate and entertain your kids with an app that you can feel good about? Then you're sure to love Playrific.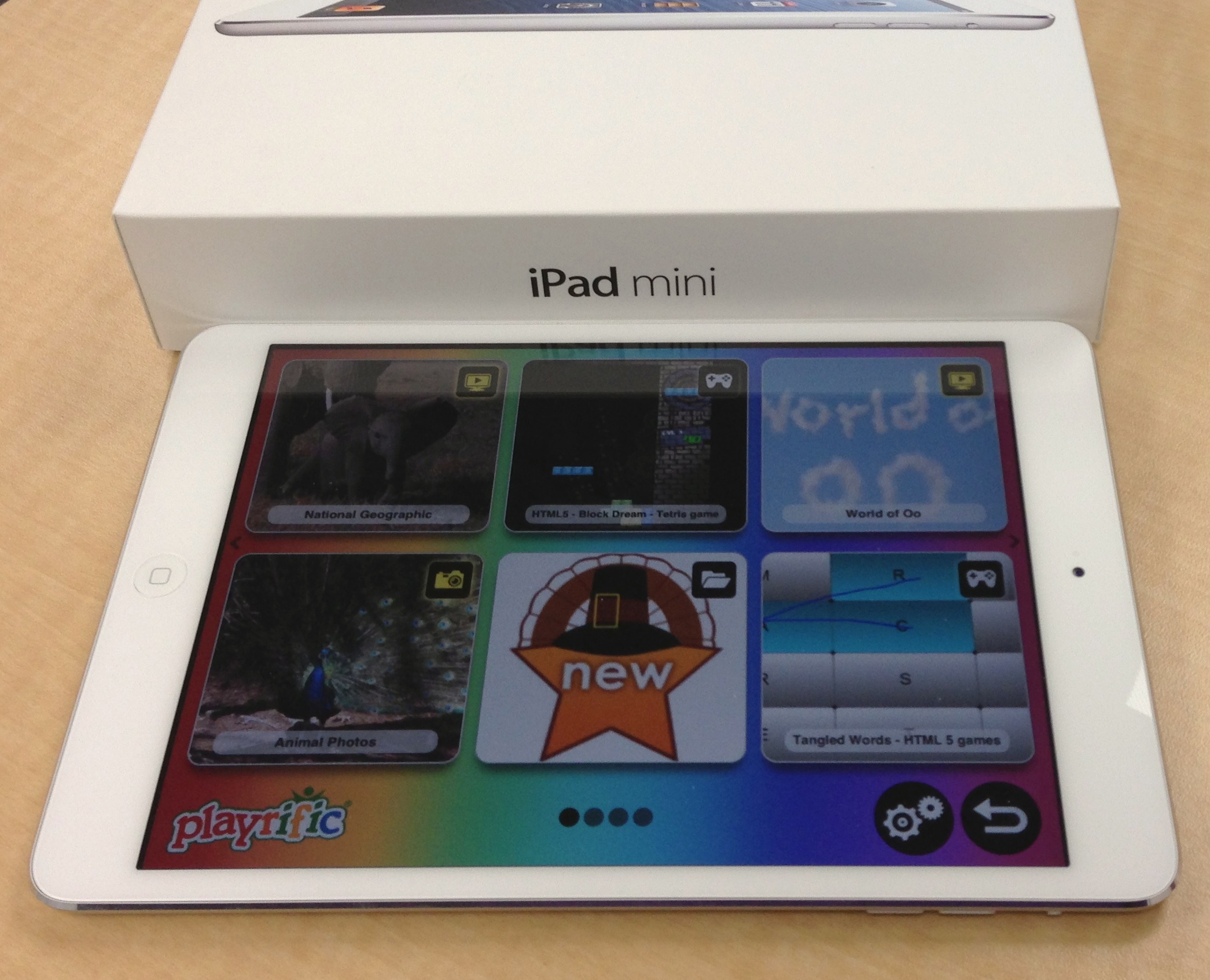 Playrific is like Flipboard with a Pandora-style content recommendation technology for kids. This app lets kids safely access content that meets their interests. A team of parents, educators and domain-experts finds and curates content from all corners of the internet and presents it in a kid-friendly package that is personalized and refreshed weekly for pre- and elementary-school aged children. Kids can see their favorite characters in books, movies, TV shows and play games all in a safe environment that is free of advertising and inappropriate content.
You can sign up for a free account at Playrific.com today – the service can be used via the browser on any web enabled device or through Playrific's free iOS app, available now through the app store.  Playrific will also be releasing an Android app in the near-future.
Enter to win an iPad preloaded with Playrific plus as an added bonus your child will receive a year of Playrific's curation services. 
The basic Playrific app will come already loaded on the new iPad Mini with videos, games, apps and sites just for kids.  Parents simply open the box, enter their kid's age and gender and Playrific does the rest.  What's more, Playrific keeps up with your kid's interests all year long, offering special Playpacks featuring topics kids love such as pets or trucks. Playrific is a gift that grows with your child.  And when your kids are in bed or at school, you can have the iPad all to yourself to enjoy the apps and sites you like.
Check out Playrific on Facebook and Twitter!