Mom Gets Prepped with P&G!
It's back-to-school season — and just like that, swimsuits and towels are traded in for school clothes and backpacks, summer toys are exchanged for binders and school supplies and ice chests are replaced by lunch boxes.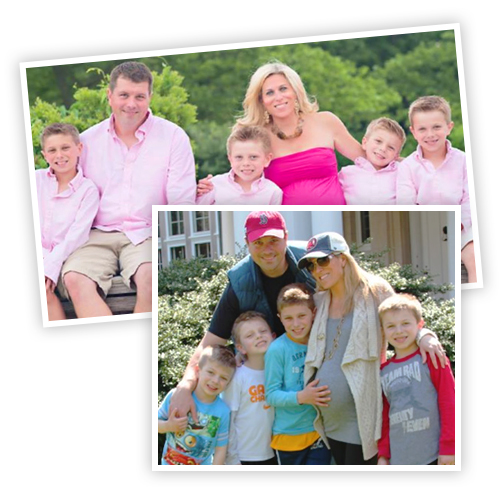 Oh, yes... it's back-to-school time!
Like most moms, I find this can be a stressful time of year. In fact, a recent P&G survey found that 93 percent of moms face challenges going back to school — and half of us say shopping for and the cost of supplies are the most challenging part! With four sons going back to school this year, I have lists that are pages long, and one thing's for sure: Everything needs to be organized for a smooth transition into the new school year.   
Back-to-school time truly is the "real" New Year for families! This opportunity to start brand new is where P&G comes into play with the Mom's Back to School Checklist Giveaway.  Boston and Philadelphia Moms can enjoy over $4,000 in home and BTS supplies that will send kids off in confidence and style!
So much needs to be prepped for the first day of school — clothing purchased, hair cut, backpacks stocked and lunches packed. At some point, we all wonder as moms: Who will take care of me?P&G wants to make sure Mom takes time for herself because, with a to-do list that grows every day, it's not always easy to stop and take a breath during the process.
P&G created Mom's BTS Checklist to prepare you and your family for back-to-school time and remind you to make a little "Mom" time, too. Here are five easy ways to do that:
Before the kids wake up for school, enjoy a cup of coffee in your quiet house.
Pack lunches the night before and spend the freed-up morning time walking with a friend to kick off your day.
Morning yoga!
After the kids are dropped off at school (or just before you pick them up), take 30 minutes for a manicure/pedicure.
Keep a book with you and use idle minutes when you're waiting for your kids to lose yourself in a great story.
Remember, the best tip for Back-to-School success is to make sure Mom is relaxed. Therefore, find time for yourself this fall and watch your family thrive! Moms in Boston and Philadelphia: Visit our P&G Mom's Back to School Checklist Giveaway and enter now!
For additional tips, tricks and resources to navigate the BTS season, check out www.pgeveryday.com/backtoschool and join the conversation on Facebook (P&G everyday) and Twitter (@pgeveryday).
by Audrey McClelland for SheKnows