Will you be jamming with Pajanimals?
Your preschooler will love a playdate with Pajanimals!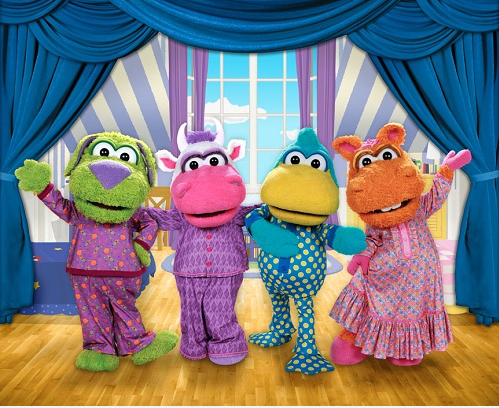 Meet the Pajanimals - CowBella, Apollo, Sweetpea Sue, and Squacky - four friends who snuggle together every night to sing sweet night time songs to their preschool friends at home.
The Pajanimals group is taking their show to the stage!  Pajanimals Live! will be touring 50 cities in 2013 and we want to give you a family 4-pack of tickets for the city closest to you! 
Visit here to see a full list of tour dates!