FireFly: #1 kids toothbrush!
Inspire your kids to brush with a set of 6 fun, light-up timer toothbrushes from FireFly!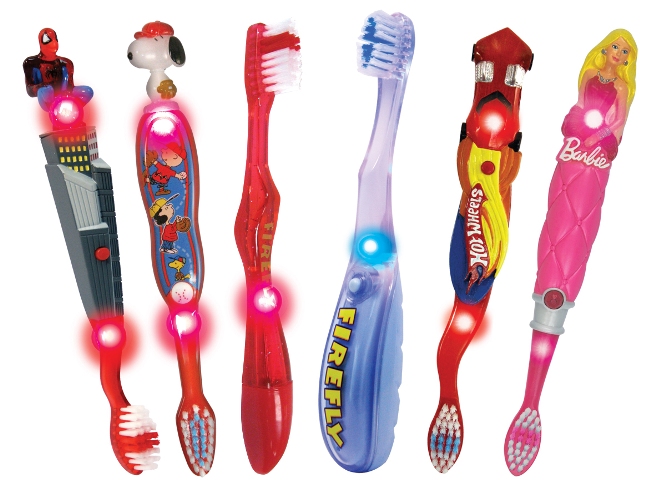 Does your child give tooth brushing the short shrift? Add some pizzazz and a little "character" to the routine and watch him/her brighten at the prospect of spending the requisite time at the sink. From Dr. Fresh® LLC, the leader in children's oral care, comes the American Dental Association (ADA) Accepted FireFly® family of light-up timer character toothbrushes that dazzle, delight and defend against cavities. FireFly toothbrushes come in the original colorful and sparkly FireFly or indulge your kid's passion for dolls, cartoons or comics with the likes of Hello Kitty, Barbie, Spider-Man, Strawberry Shortcake, Batman or Superman models. Each lights up at the touch of a button and flashes for one minute -- the time dentists say is needed to thoroughly brush each row of teeth.
Click here to learn more about FireFly Toothbrushes!
Visit FireFly on Facebook!
Enter now for your chance to win!
Entries are unlimited.
PointsandPrizes.com Keyword: TOOTHBRUSH worth 100 points good through 7/19/12.