Win this survival guide to having a happy and secure baby!
Helen Moon, gives us an absolute must-read and easy-to-follow survival to peace, satisfaction and actually enjoying the first six weeks of your newborn's life.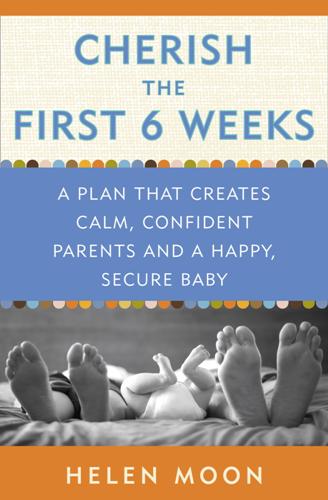 Have you ever wondered why celebrities look so rested in such a short time after giving birth? The answer: baby specialists like Helen Moon. A baby specialist and professional nanny for the past 25 years, Moon has worked closely with hundreds of families, including some of Hollywood's biggest stars, including Sir Elton John, Andrew McCarthy, and Rolling Stone co-founder and publisher Jann Wenner.
With her charming English accent and warm personality, Moon has been called "Mary Poppins with an iPhone" by Will & Grace creator Max Mutchnick. Now in her highly anticipated first book, Moon shares the tips and expertise that have made her the go-to baby nurse for celebrities. 
Moon knows that the first six weeks of a baby's life—when parents tend to be nervous, siblings are needy, and new babies need immediate and constant attention—have a huge impact on the entire family. Getting a baby on a sleeping and eating schedule is an achievable dream, and it's not a mystery. Her step-by-step plan shows new parents exactly how to integrate their baby into the family, so that she will be able to sleep when she's tired, eat when she's hungry, and calm herself when she's fussy—self-regulating skills that will enable her to thrive for the rest of her life.
By following the plan outlined in CHERISH THE FIRST SIX WEEKS, parents and caregivers can confidently enjoy this most precious time of their baby's life, trusting their own instincts, and—most importantly—sleeping through the night themselves!
Enter to win Cherish the First Six Weeks now!
Entries are unlimited!