Discovery, learning, growing!
All-new episodes of Caillou are now airing on PBS and Sprout.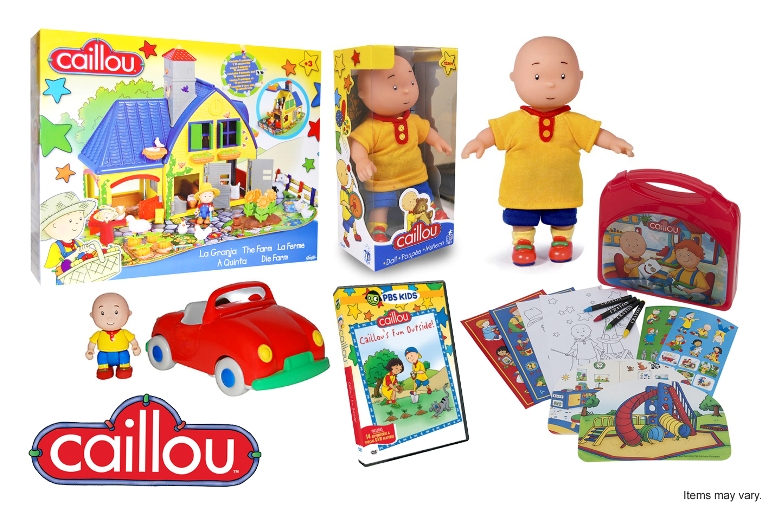 Being 4 years old means life is full of little challenges – and sometimes BIG ones too! Caillou meets these challenges eagerly; exploring his world, discovering new things, and often learning from his mistakes. With a focus on healthy nutrition, exercise, safety, and the environment, each "Caillou" episode is grounded in an everyday experience – one that inspires children to grow emotionally as they explore the world around them. As Caillou overcomes life's obstacles and makes healthy choices, children are inspired to do the same – making him an everyday hero!
The $100 prize pack includes the following items:
Caillou Bathtime with You Activity Set
Caillou Farm Playset
Sticker Kit
Pull Back Vehicle
Plush Doll
Caillou Book & DVD
Like Caillou on Facebook andCheck out the Caillou toy line available at ToysRUs.com. 
Enter now for your chance to win $100 Caillou Bathtime With You Giveaway!
Entries are unlimited.