Pregnant Celebrity
Photo Roundup
Happy Wednesday Hump Day — also known to us as Celebrity Baby Bump Day! We have rounded up the cutest pregnant celebrities of the week, including two new additions to the list. Jennifer Love Hewitt announced she is pregnant, as did actress Kate Winslet! Pregnant Kate Middleton showed off her baby bump in a pink dress, while Kim Kardashian wowed in white. Lastly, Jessica Simpson and CaCee Cobb compare baby bumps at CaCee's baby shower.
(page 2 of 5)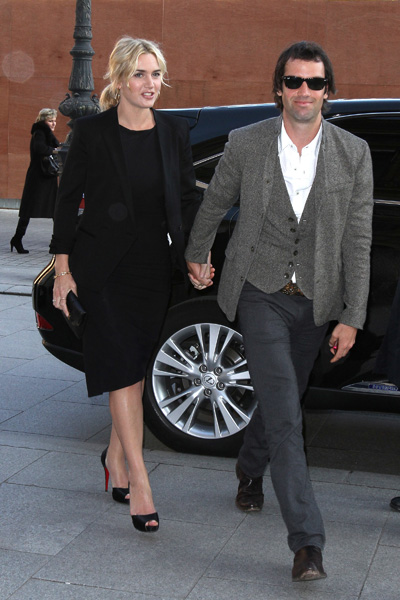 Kate Winslet
Kate Winslet is pregnant with her third child, her first with her husband Ned Rocknroll, who is the nephew of Virgin billionaire Richard Branson.
"Kate and Ned are delighted," their rep told People of the pregnancy news.
Winslet, 37, has a 12-year-old daughter Mia with ex-husband Jim Threapleton and a 9-year-old son Joe with ex-husband Sam Mendes. No word yet how far along she is or if she knows the sex of the baby.
The Titantic actress, who wed Ned last December, told InStyle back in 2006 she wanted more children. "I'm hoping to have more kids," she said. "I don't know whether one or two. Oh, God, I would love to have more."
Ned Rocknroll was born Abel Smith, but changed his last name to "Rocknroll" by deed poll in 2008, reports the Daily Mail. With a last name like that, we can't wait to hear what the baby name will be!
Next up: Kate Middleton is due next month!