Thrilling Coasters
Attention, adrenaline junkies: looking for some twisting, turning, stomach-dropping fun? Check out our top picks for six scream-worthy roller coasters across the U.S.
(page 2 of 2)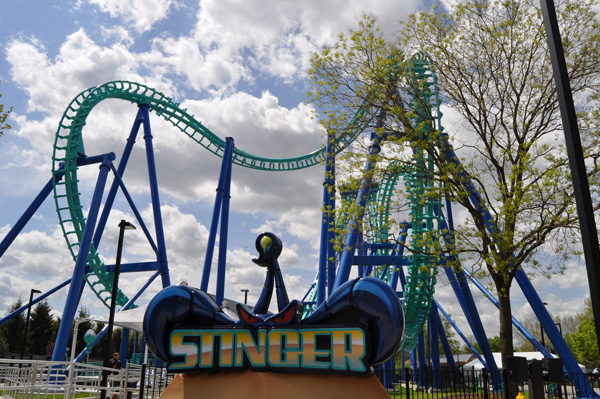 Stinger
Dorney Park -- Allentown, Pennsylvania
Feel what it's like to be dangled from the venomous tail of a scorpion on the Stinger at Dorney Park. Feel yourself being lifted up a 138-foot hill, then propelled through three inversions -- both forward and backward -- at speeds of up to 55 miles per hour. Be sure to sit across from your friends, because this ride lets you ride face-to-face with other riders and watch the fear on their faces as they scream their way through this thrilling ride.
Intimidator 305
Kings Dominion -- Doswell, Virginia
Wondering what the 305 in Intimidator 305 stands for? That's the towering height of this 305-foot roller coaster, which happens to be the tallest and fastest roller coaster on the East Coast. Ask any true roller coaster enthusiast what they think of this intimidating ride, and they're sure to mention its high speed twists and turns as well as its first 300-foot 85-degree angle drop. Voted "Best New Roller Coaster of 2010" by Amusement Today, this one's for the truly brave at heart.
Nighthawk
Carowinds -- Charlotte, North Carolina
You'll feel like a bird in flight on the mostly face-down Nighthawk coaster at Carowinds. With a total of eight inversions, your breath will be taken away as you zoom toward the ground, only to flip skyward for the next adrenaline-inducing inversion. Be sure to wave at your friends below as you race and flip directly over the park throughout this wild ride
More summer fun
Best roller coasters in the U.S.
Top theme parks in the country
5 Classic summer vacation ideas