Family Bonding In Family Parks
It's hard to spend time as a family these days, but these spots in Iowa make it much easier. Grab the family, jump in the car and head out to one of these family parks.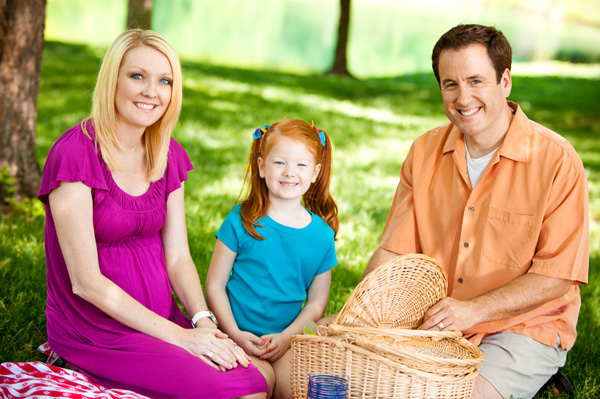 Arnold's Park
There's not much you can't do here. Everyone will love the amusement park, but be sure to also check out the Maritime Museum, raceway, boats, food, shopping and the beach. Stay just one day, or take advantage of the accommodations both on-site and nearby. If you live close, consider investing in a season membership so you can have fun all summer long.
Location: 37 Lake St., Arnold's park, Iowa, 51331
Phone: 712-332-2183
Rates: $8 to $25 for a day pass, other packages available
Website: http://www.arnoldspark.com/
Lake of Three Fires State Park
Is your family an outdoorsy bunch? If so, head to Lake of Three Fires State Park. Play on the sandy beach, and enjoy lots of water for swimming, boating and water sports. Head on over to the playground nearby. There are also trails for hiking. If you want to spend more than a day, rent a campsite or stay in a cabin.
Location: 2303 Lake Road, Bedford, Iowa, 50833
Phone: 712-523-2700
Rates: Free
Website: http://www.iowadnr.gov/Destinations/StateParksRecAreas/IowasStateParks/ParkDetails.aspx?ParkID=610110&idAdminBoundary=194
Lewis and Clark State Park
The Lewis and Clark State Park is not only a fun place to explore, but it's rich with history. The park is named for the expedition that landed there in the 1800s, and is a popular spot with locals and tourists today. Besides the famous trails, the park also has ample room for water activities and is a great spot for picnics. Pack a lunch and stay the whole day!
Location: 21914 Park Loop, Onawa, Iowa, 51040
Phone: 712-423-2829
Rates: Free
Website: http://www.iowadnr.gov/Destinations/StateParksRecAreas/IowasStateParks/ParkDetails.aspx?ParkID=610142&idAdminBoundary=197
Adventureland Park
Take a family adventure at Adventureland Park. With over 100 rides, including several aimed at children as well as water rides, you can't get bored. Plus, you can spend time enjoying the entertainment scheduled throughout the day and the costumed characters roaming the park. You're not allowed to bring food into the park, but there is a huge selection of restaurants and food vendors on the premises.
Location: 305 34th Ave. NW, Altoona, Iowa, 50009
Phone: 515-266-2121
Rates: $7 to $39, plus $7 parking. Memberships and packages available
Website: http://www.adventureland-usa.com/
Lost Island Waterpark
Spend a day in the sun with your family at the Lost Island Waterpark. Water slides, a lazy river, a baby area and a toddler playground in the water will keep you busy all day. Be sure to visit the go-karts, adventure golf and the arcade for an additional charge. Don't bring your own tubes, rafts or floats -- they have them there and want you to use theirs.
Location: 2225 E. Shaulis Road, Waterloo, Iowa, 50701
Phone: 319-233-8414
Rates: $23 for a day pass, memberships and packages available
Website: http://www.thelostisland.com/
King's Point Waterpark Resort
King's Point is a great way to spend the day with your family. They have waterparks both inside and outside, so you can make a splash no matter what the weather is doing. They have slides, water playgrounds, water channels and lap lanes. And if you want to make a weekend of it, you can stay at the resort on-site. Watching your wallet? Go on Sunday when everyone gets in for $5. Be prepared though -- they're much busier that day of the week.
Location: 1520 E. Lakeshore Drive, Storm Lake, Iowa, 50588
Phone: 712-213-4500
Rates: $5 to $15, specials and packages are available
Website: http://www.kingspointeresort.com/waterpark/