Celebrate Nevada All Year Long
Get out there with the kids to enjoy the variety of family-friendly festivals and events Nevada celebrates each year.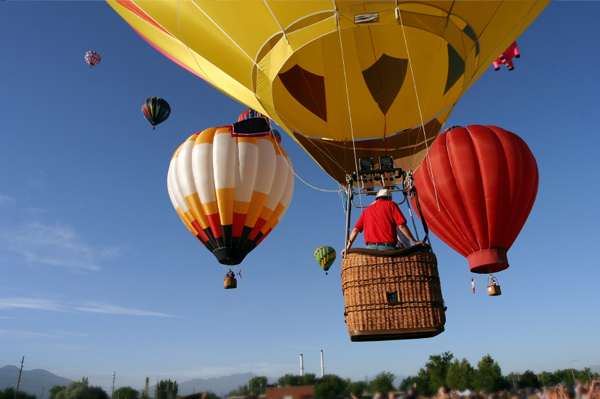 Nevada celebrates year-round with fairs, festivals and unique family-friendly events in every corner of the state. From rodeos to races to cultural and nature events, there's a party just waiting -- so join in! Pack up the kids and go find the fun!
The Great Balloon Race
It's the largest free hot air ballooning event in the country, and this year's theme is "Around the World." Held Sept. 7 to 9 in Reno, you'll find fabulous food vendors and great merchandise in this event that attracts more than 140,000 visitors each year. The magical Glow Show and impressive Dawn Patrol are wonderful, and attendees are always ready and anxious for the 6:45 a.m. mass-ascension Launch Off on the first day. Over 100 hot air balloons taking to the Nevada skies is a site not to miss!
Location: 1595 N. Sierra St., Reno, Nevada
Phone:    775-826-1181
Website: http://www.renoballoon.com/
Summer Fest
Arts and cultural events are the centerpiece of the Lake Tahoe Summer Fest, with a series of delightful offerings against the backdrop of the lakeshore and pine forests that make this gorgeous area famous. Taking place July 1 to Aug. 31, the eclectic entertainment includes renowned orchestras, the Shakespeare Festival and various seminars. Visit the Summer Fest website for a full calendar of events and performances.
Website: www.tahoesummerfest.org/
Beretta's Fastest Gun Alive
A Wild West showdown held in Fallon, Nevada, the Fastest Gun Alive is a competition that gathers contestants from around the world to see who really is the quickest draw! The competitors wear old west garb and shoot with single-action revolvers just like those from the 1800s. It's a fall-favorite kids always enjoy, held Sept. 29 to 30.
Location: Churchill County Fairgrounds, 225 Sheckler Road, Fallon, Nevada, 89406
Phone:   775-423-4556
Website:  www.fallontourism.com/
Baker - Great Basin National Park Astronomy Festival
Park rangers help families discover out-of-this-world fun while learning about astronomy at this unique event June 14 to 16. Because the park is close in proximity to the town of Baker and the Astronomy Festival coincides with the Snake Valley Festival, your family can attend both fun events! The park has several different makes, models and sizes of telescopes to peer through as you discover deep sky objects -- including nebulae and galaxies. Or take a peek at the sun, the stars and the planets. While you're visiting the park, don't miss Lehman Cave Tours.
Location: 100 Great Basin National Park, Baker, Nevada, 89311
Phone:   775-234-7331
Website:   www.nps.gov/grba/
Euro Fest
Live music from the Celtic Rock 'n Rollers and the Young Dubliners are the soundtrack for this European-style festival with tasty cuisine including grilled bratwurst, chorizo Basque sandwiches, traditional English fish and chips, Italian favorites like lasagna and Swedish meatballs with spaetzles. Enjoy the wine garden and large variety of imported beer available to the adults -- and make sure to participate in all the dancing.
Location: Sands Regency Casino Hotel, 345 N. Arlington, Reno, Nevada, 89501
Phone:   775-348-2200
Website:  www.sandsregency.com/hotel.php
More Nevada celebrations
Wings Over the Springs
Beach Sports Festival
Carson City Rendezvous