Heritage Square
It may not have the cartoon characters or the big crowds, but Colorado's Heritage Square has plenty to offer families looking for fun!
(page 3 of 3)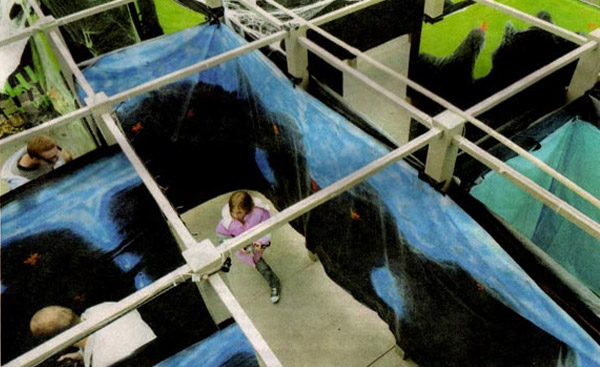 Miner's Maze Adventureland
The only human maze in the Denver metro area and the newest addition to Heritage Square, Miner's Maze Adventureland offers a truly unique experience to get lost and to let your imagination run wild. As you traverse a challenging two-level labyrinth, friends can watch the twists and laugh at the turns. In addition, the Gem Spinner Gyro offers gravity defying spin-action, and you can also climb four different surfaces on the Magic Mountain Mine Shaft -- with the Silver Spring Bungee at the top.
Phone: 303-278-4FUN
Website: www.minersmazeadventureland.com
---
More information
Parking and entrance into the Heritage Square Complex are free. An information booth is located directly to the left as you enter the park. Stop here to find out about special events, show times and any other information about the park. Once inside the main complex, you have a large variety of options to choose from. Several sections of the park are independently owned and operated, so you can't use tickets or wristbands from one area to the next.
To save some money, you can bring a picnic lunch and snacks with you into the Complex. Be sure to bring a camera because you'll enjoy capturing your family in any of the number of photo boards around Heritage Square. Finally, bring a jacket as the fall progresses. The park is located in the foothills and tends to be cooler then the rest of the metro area.
So, pack up the kids, and enjoy some old-fashioned family fun at Heritage Square!
More about Heritage Square
Address: 18301 W Colfax Avenue, Golden CO 80401
Website: www.heritagesquare.info
More fun in Colorado
Colorado: Children's Museum of Denver
Colorado Hot Air Balloon Rides