Heritage Square
It may not have the cartoon characters or the big crowds, but Colorado's Heritage Square has plenty to offer families looking for fun!
(page 2 of 3)
Shopping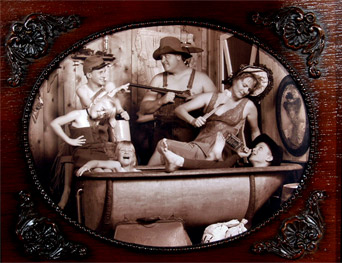 Lots of fun and interesting stores make shopping an adventure at Heritage Square. Some of these include the year around Christmas Store, an outdoor shop and Professor Goodbellow's Old Time Photographs (offering over 400 costumes and 5 different scenes). You can also find a glass blowing shop, the General Store with games, a fifties-style cafe and a variety of other shops. All of the stores make for some fun shopping.
Our family favorites were the Christmas Shop, which had a festive atmosphere and lots of great decorations, and Professor Goodbellow's, which provides lots of laughs and family fun. To find out the pricing for an old time photo, check out the Professor Goodbellow's site: professorgoodbellows.com.
---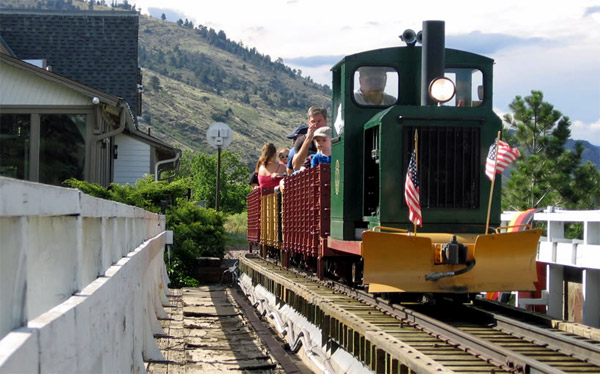 Heritage railroad & Ferris wheel
Located close to the complex entrance are an old-fashioned steam train -- the Rio Golden Railroad -- and Ferris wheel. You can buy tickets for both at the ticket booth located next to the Ferris wheel.
The steam engine takes visitors on a leisurely ride around the Heritage Square Park, entertaining them with a small town and animal cutouts along the way. The route of the Rio Golden Railroad is 4/5 of a mile, and travels over a 110 foot trestle, passing over the entrance to Heritage Square. Kids love the ride!
Phone: 303-279-4500
Website: www.heritagerailroad.com