Southeast Beaches
Florida isn't the only place for sand and surf in the southeast! Check out these great family-friendly beaches in Georgia and South Carolina.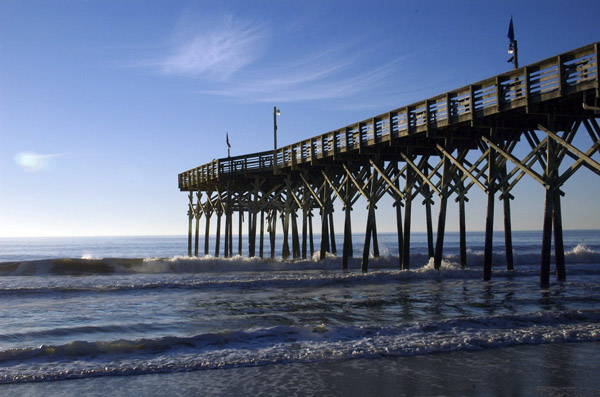 Jekyll Island, Georgia
Located along the southern coast of Georgia, Jekyll Island is a fun experience for the whole family. Don't miss year round festivals, fireworks, concerts, athletic events, and breathtaking fireworks displays. Dolphin watching, Summer Waves Water Park and sea turtle walks also add to the non-stop adventure of this beach destination.
Online: Jekyll Island, Georgia - jekyllisland.com
---
Myrtle Beach, South Carolina
Myrtle Beach is a great place for a family vacation. Located along the northern coast of South Carolina, just below the North Carolina state line, the 60 miles of sandy Myrtle Beach offers all kinds of fun activities in addition to splashing in the surf. Ride the waves in a banana boat, check out one of the award-winning festivals, or check out some of the water attractions off the beach such as the Wild Water & Wheels amusement park.
Online: Myrtle Beach, South Carolina - cityofmyrtlebeach.com
---

More to do in Georgia & South Carolina
Family Activities in Myrtle Beach, South Carolina
Fun Georgia vacations for the family
Best family attractions in Georgia
Photo by alan2onion