Virginia's Best Free Family Activities
Summertime fun can add up quickly when you are on a family vacation. Between dining out, hotel stays, and costly activities, you may find yourself sweating your vacation savings. But, before you drain your bank account, check out some of Virginia's best FREE family activities. That's right, put your pocketbook away and relax. This one's on them.
(page 8 of 8)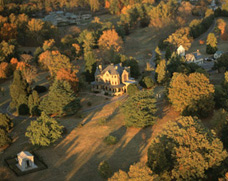 Maymont
This breathtaking 100-acre estate is a must see. Maymont is a truly exceptional place. For free, you can tour an authentic Victorian-style home, observe extraordinary wildlife such as two black bears, and take a stroll through beautiful, authentic Italian and Japanese gardens. The Robins Nature Center is great for kids!
2201 Shields Lake Drive, Richmond, VA 23220, Phone: 804-358-7166
More family friendly activities in Virginia