Virginia's Best Free Family Activities
Summertime fun can add up quickly when you are on a family vacation. Between dining out, hotel stays, and costly activities, you may find yourself sweating your vacation savings. But, before you drain your bank account, check out some of Virginia's best FREE family activities. That's right, put your pocketbook away and relax. This one's on them.
(page 7 of 8)

The Play Trail at Boxerwood Nature Center & Woodland Garden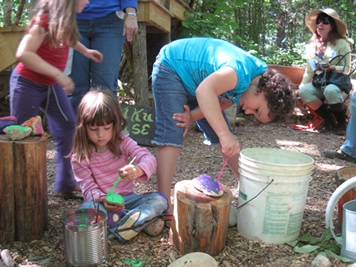 After perusing the sights at the Boxerwood Garden, let the kids run wild at the Garden's Play Trail, which is designed specifically for young children. Kids can experience nature by making mud pies, playing in the stream, crawling through a willow tunnel,  all without costing you a dime!
963 Ross Road, Lexington, VA 24450, Phone: 540-463-2697
Up next: More free family activities in Virginia >>