Virginia's Best Free Family Activities
Summertime fun can add up quickly when you are on a family vacation. Between dining out, hotel stays, and costly activities, you may find yourself sweating your vacation savings. But, before you drain your bank account, check out some of Virginia's best FREE family activities. That's right, put your pocketbook away and relax. This one's on them.
(page 4 of 8)

Bluebird Gap Farm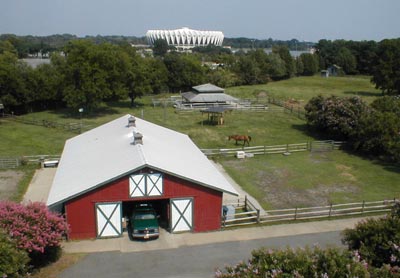 A local and visitor favorite since 1969, Bluebird Gap Farm is designed to replicate a working farm. Home to domesticated and wild animals familiar to traditional Virginia farms, this 60-acre site includes a playground for ages 2-12, picnic tables, grills, a picnic shelter, antique barn, garden and arboretum, and a short walking trail. In the summer, don't miss free family movies on Tuesday evenings and Storytelling in the Park on Friday mornings. Free admission.
60 Pine Chapel Road, Hampton, VA 23666, Phone: 757-727-6739
Up next: More free family activities in Virginia >>