Virginia's Best Free Family Activities
Summertime fun can add up quickly when you are on a family vacation. Between dining out, hotel stays, and costly activities, you may find yourself sweating your vacation savings. But, before you drain your bank account, check out some of Virginia's best FREE family activities. That's right, put your pocketbook away and relax. This one's on them.
(page 3 of 8)

Virginia Capitol and Executive Mansion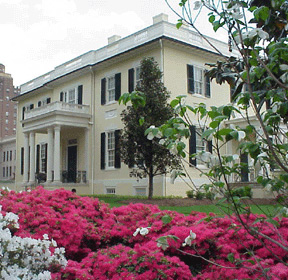 Indulge in a little Virginia history for free! The recently restored Virginia Capitol, designed by Thomas Jefferson, houses America's oldest legislative assembly. Daily one-hour guided tours showcase historical statuary and paintings, rare exhibit objects, and newly restored legislative chambers. Self-guided tours are also available. The Executive Mansion is the oldest continuously occupied governor's home (since 1813) in the country.
9th & Grace Sts., Richmond, VA 23219, Phone: 804-698-1788
Up next: More free family activities in Virginia >>