Time For Family Fun
Pennsylvania is home to some of the finest family-friendly adventures in the country; most notably, the destination that honors the quintessential American sweet – Hersheypark. But chocolate isn't the only thing to celebrate in the Keystone State. Big and small amusement parks are scattered throughout Pennsylvania, as well as attractions that disguise learning as pure fun and entertainment.
(page 8 of 9)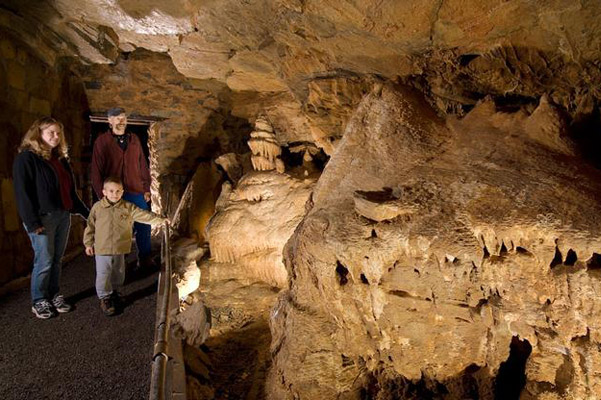 Lincoln Caverns, located in Huntingdon, Pennsylvania, has a constant inside temperature of 52 degrees. On their one-hour tour of the spectacular Lincoln Caverns and Whisper Rocks, guests will be introduced to fascinating cave formations, winding passageways, delicate crystals, twinkling stalactites and huge flowstones.
The youngest cave enthusiasts can suit up like a genuine spelunker, with helmet and knee pads, to make their way through the simulated Kids Cave Crawl, while anyone can take part in the exciting activity of panning for real gems in the caverns' sluice! Science, adventure and discovery are all part of the Lincoln Caverns experience, a protected and preserved bit of nature's handiwork since the caverns were first discovered in 1930 and 1941. Surrounding the caverns are nature trails and picnic pavilions, perfect for families or groups. Comfortable shoes with good soles are recommended.
Address: 7703 William Penn Hwy., Huntingdon, PA 16652
Phone: 814.643.0268
Admission/Hours: Check their site for current info
Website: lincolncaverns.com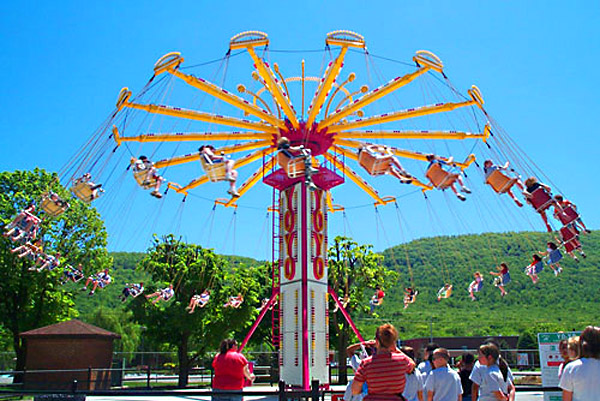 Since 1947, DelGrosso's Amusement Park has been serving up fun to kids of all ages. This family park has over 30 rides – as well as a Kid's Kingdom dedicated exclusively to the youngest guests – and an extensive water park, miniature golf course, go-karts and free live entertainment.
The pride and joy of DelGrosso's is their Herschell Spillman Carouselle, one of the few remaining antique carouselles in the country. Known as the home of "America's Best Amusement Park Food," DelGrosso's draws guests for their famed "Murf's" potato salad, fresh-made pizza and other delicious fare. Nestled in the Allegheny Mountains of Central Pennsylvania, DelGrosso's Amusement Park has long vowed to keep their park fun, safe, clean, delicious and affordable.
They host an annual Summer Thunder fireworks extravaganza on the Fourth of July, an Italian Food Festival in September and end their season with the popular Harvestfest.
Address: 4352 E. Pleasant Valley Boulevard, Tipton, PA 16684
Phone: 1.866.684.3538
Admission/Hours: Check their site for current info
Website: delgrossos.com