Time For Family Fun
Pennsylvania is home to some of the finest family-friendly adventures in the country; most notably, the destination that honors the quintessential American sweet – Hersheypark. But chocolate isn't the only thing to celebrate in the Keystone State. Big and small amusement parks are scattered throughout Pennsylvania, as well as attractions that disguise learning as pure fun and entertainment.
(page 6 of 9)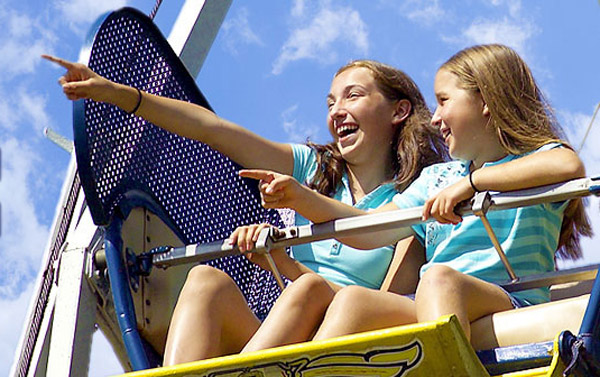 Idlewild and Soak Zone in Ligonier, Pennsylvania, was voted the #2 Best Kid's Park in the World by Amusement Today, a top-five park for families by the National Amusement Park Historical Association and has been ranked as one of America's most beautiful theme parks.
In Olde Idlewild, there are over a dozen major rides, games and a merry-go-round, while Raccoon Lagoon caters to the younger guests with pony rides and children's shows. SoakZone offers a pool, waterslides and water play area. Idlewild is also known for their historic Story Book Forest, a place where little ones (and adults) can meet their favorite nursery rhyme characters, from Mother Goose to Jack and Jill. Idlewild is also home to Mister Rogers' Neighborhood of Make-Believe, based on the popular children's show, as well as live entertainment, play areas, shops and eateries.
Address: Rt. 30 East, Ligonier, PA 15658
Phone: 724.238.3666
Admission/Hours: Check their site for current info
Website: idlewild.com