Time For Family Fun
Pennsylvania is home to some of the finest family-friendly adventures in the country; most notably, the destination that honors the quintessential American sweet – Hersheypark. But chocolate isn't the only thing to celebrate in the Keystone State. Big and small amusement parks are scattered throughout Pennsylvania, as well as attractions that disguise learning as pure fun and entertainment.
(page 5 of 9)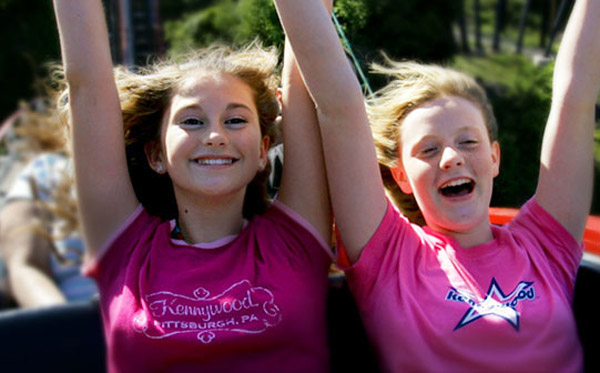 Located just outside of Pittsburgh, Pennsylvania, in West Mifflin, Kennywood Park is known as "America's Finest Traditional Amusement Park" and has been designated as a national and state historic landmark.
Beautifully landscaped, Kennywood features over 30 major rides – the park is particularly well-known for their magnificent (and sometimes insane) roller coasters, including three wooden coasters, the Phantom's Revenge steel coaster, the one-of-a-kind indoor coaster the Exterminator and the steep-dropping, fast-moving Steel Phantom.
There are dozens of games at Kennywood, as well as arcades, gift shops, live shows, an antique carousel, water rides, paddleboats and the SkyCoaster. The specially designated Kiddieland offers plenty of rides for the park's littlest guests. Though dining options are plentiful, picnic baskets are still welcome at Kennywood.
Address: 4800 Kennywood Blvd., West Mifflin, PA 15122
Phone: 412.461.0500
Admission/Hours: Check their site for current info
Website: kennywood.com