Time For Family Fun
Pennsylvania is home to some of the finest family-friendly adventures in the country; most notably, the destination that honors the quintessential American sweet – Hersheypark. But chocolate isn't the only thing to celebrate in the Keystone State. Big and small amusement parks are scattered throughout Pennsylvania, as well as attractions that disguise learning as pure fun and entertainment.
(page 4 of 9)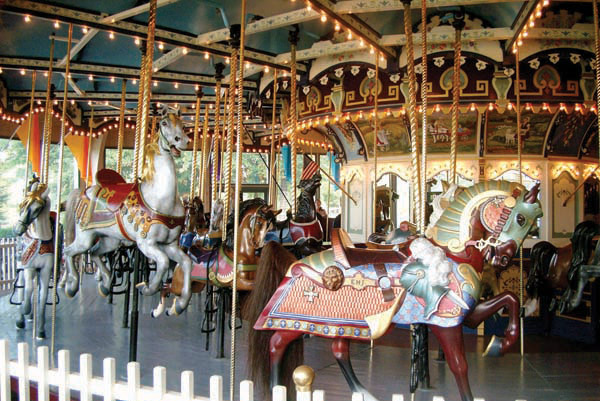 Located in the popular Bucks County attraction Peddler's Village is Giggleberry Fair, a family-friendly world of fun for all ages. Giggleberry Mountain, in Lahaska, Pennsylvania, is a three-story, six-level obstacle course and maze that will challenge both kids and adults. Daredevils are blasted by thousands of foam berries and must maneuver through colorful obstructions.
Giggleberry Fair is also home to a restored, antique grand carousel, a green-rated arcade and game room and Giggles Discovers, a world of investigation and exploration for toddlers and preschoolers. The atmosphere and range of activities make Giggleberry Fair a popular place for families and parties. There's even a Painted Pony café offerin especially kid-friendly fare.
Address: Route 263, Peddler's Village, Lahaska, PA 18931
Phone: 215.794.4000
Admission/Info: Check their site for current info
Website: giggleberryfair.com